Japan music showcase
July sees the return of Japanese cultural event Hyper Japan to London, this year taking place at Olympia between 21-23 July 2023.
As part of Hyper Japan's 2023 activities, there's a wealth of live music performances featuring familar acts and some new faces. Here's a choice selection of some of the acts scheduled to perform at Hyper Japan across all three days.
---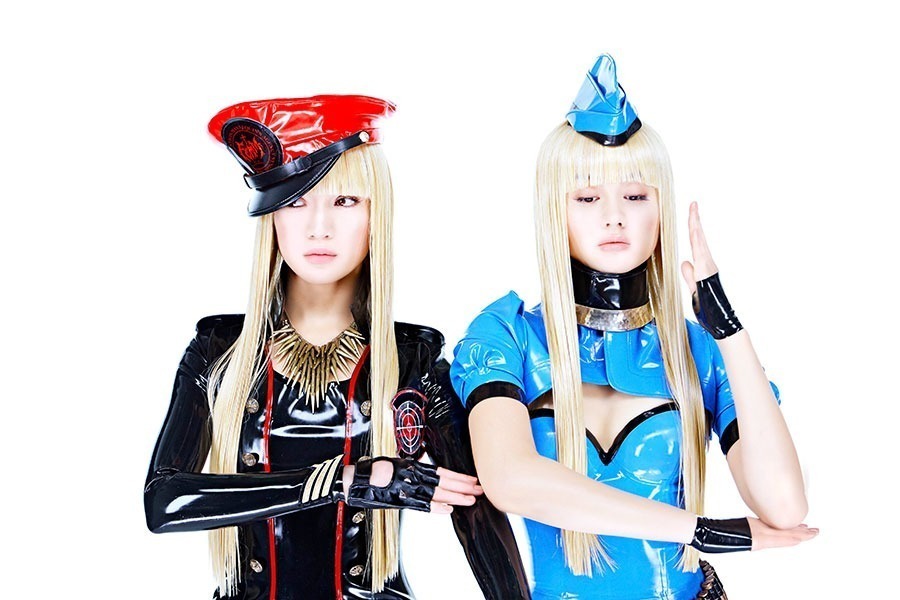 FEMM
Electronic dance music duo FEMM (Far East Mention Mannequins) are living mannequins consisting of RiRi and LuLa. FEMM have been a J-Pop Go favourite for some time. They made their mark with the phenomenal success that 2014 song 'Fxxk Boyz Get Money' delivered (as featured on their stunning debut album Femm-Isation). Their 2017 album 80s/90s J-POP REVIVAL also saw FEMM covering some classic J-pop tunes in their own distinctive style, but they've been ramping up their presence ever since with the euphoric 'Chewing Gum Cleaner' and a smart collaboration with Duke of Harajuku which gave us the sublime 'Summer Dream' and the clipped beats of 'Level Up'.
2021 album Tokyo Girls Anthem saw FEMM venture a little more into R&B territory with that included Yup'in (who also formed part of 'supergroup' FAMM'IN with FEMM and FAKY), rapper Elle Teresa and Duke of Harajuku. More recently, FEMM signed off with their third album Tokyo Ex Machina.
As FEMM fans will be aware, the duo made a dramatic announcement earlier this year to call it a day stating that they had "completed their role" and were returning to their home in the future. "What FEMM really stands for" read a statement at the time, "is 'Far East "Military" Mannequin'. These intelligent dolls were forced to perform proxy wars for humans in their era. RiRi and LuLa were transferred to the present age to change this scenario."
So FEMM's appearance at HYPER JAPAN will mark one of the duo's final performances as part of what they call their "Last Femm-Isation".
---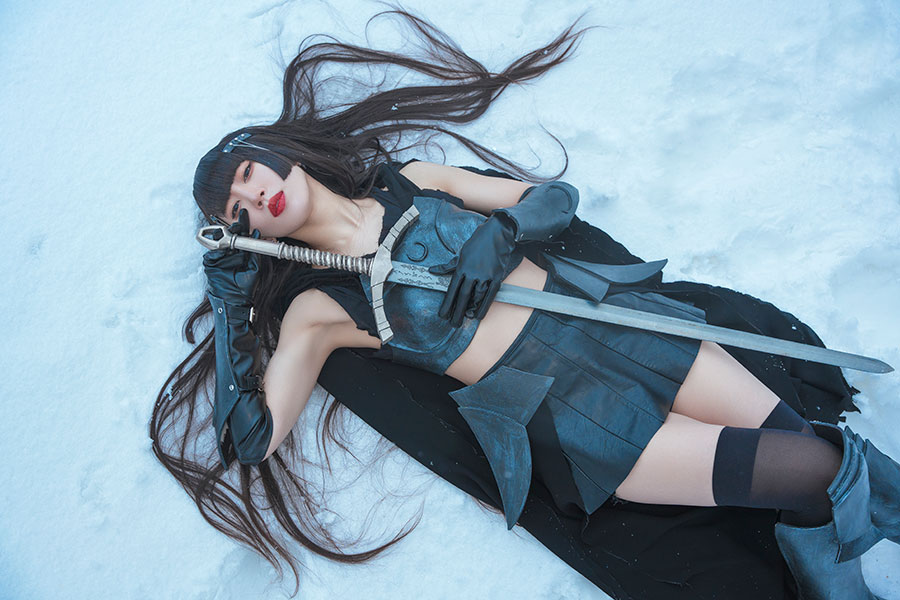 ISILIEL
Isiliel is the solo project of Necronomidol member Himari Tsukishiro and has been taking the underground metal and Jpop worlds by storm. Combining black metal, atmospheric metal, and doom metal with the soft voice of J-pop, Isiliel represents the next generation of genre hybrids.
After three successful international tours and numerous convention appearances, Isiliel has garnered a loyal global following. Her debut album, Moonbow Genesis, features songwriting by metal icon Nicholay Hovland (Immortal) and was recorded and mixed by the legendary Fredrik Nordström in Gothenburg, Sweden. The album features 11 songs of innovative black metal lead by the haunting voice of the one and only Himari Tsukishiro. This international version of the album by Setsuzoku Records features a bonus track, exclusive photos, and English lyric translations. Isiliel is embarking on her first world tour in summer of 2023.
---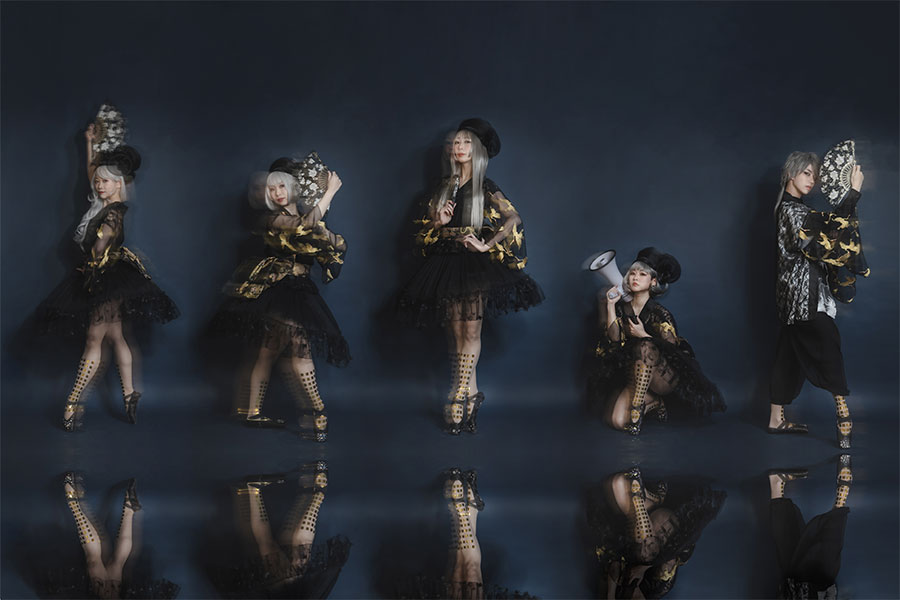 COLORPOINTE
The ballet-themed group merges inspired choreography, striking fashion, and a unique baroque infused pop/rock soundtrack to create what they call "watching music." More than just dancers, more than just vocalists, Colorpointe presents hybrid entertainment distinguishing them from other idols or dance companies.
Led by visionary choreographer, director, and lyricist HINK, Colorpointe has performed across Japan and at international events across the United States, Asia, and Europe. In 2021 Colorpointe was recognized as an international arts ambassador for the Japanese Agency for Cultural Affairs. Colorpointe's full-length album Medically Baroque is available internationally on Setsuzoku Records.
---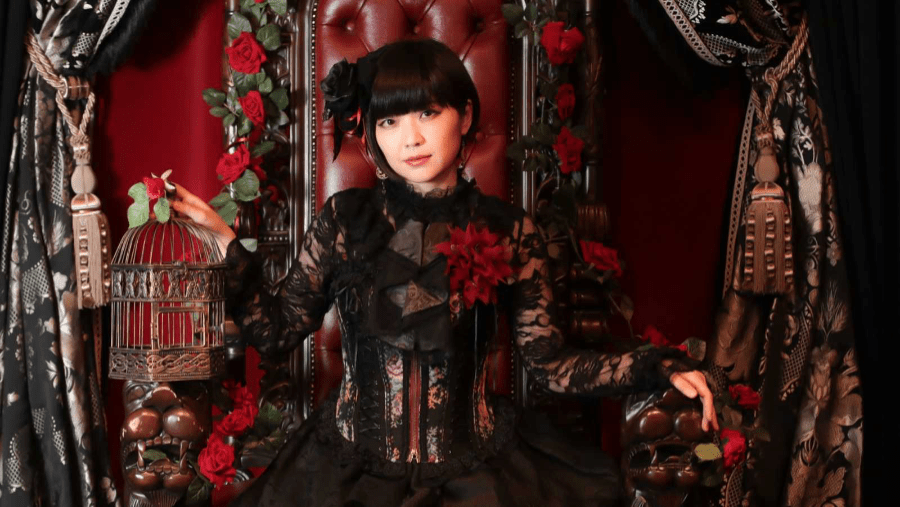 MIKA KOBAYASHI
Singer song-writer and vocalist who sings a number of theme songs for anime and games, Including The Promised Neverland, Attack on Titan (Shingeki no Kyojin), Kabaneri of the Iron Fortress, Gundam UC, Aldonoa Zero, FINAL FANTASY XI, Xenoblade X, Dragon's Dogma: Dark Arisen and more.
Mika's signature melody is reminiscent of classical music, while her talent as a vocalist is distinguished by her passionate and powerful voice when she sings songs on battles and conflicts. Mika started to perform overseas in 2010 and has been touring everywhere inside and outside of Japan with a focus on European countries. She is a natural born live performance artist and has been enjoyed all over the world.
---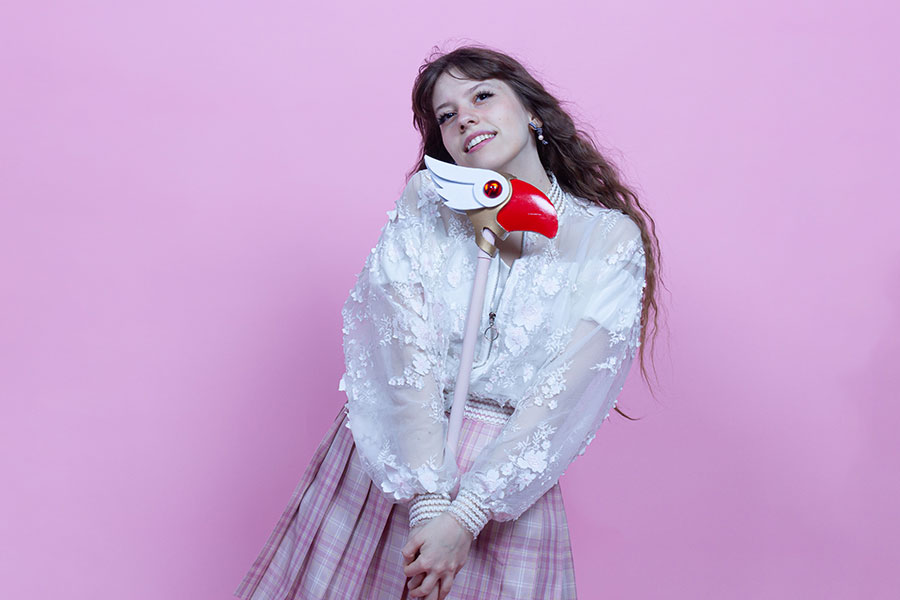 DARIASIRENE
French pop/electronic singer, songwriter and producer based in London, Dariasirene makes her dreams possible through her own strength. Followed by over 80k fans and inspired by artists such as Hatsune Miku, Au/Ra, and Dreamcatcher, Dariasirene combines her passion for electronic music and anime by creating her own genre which she calls Electro-Angel music.
Discovering her first manga aged 9, Dariasirene fell in love with Japan and anime ever since. Signature wings, hazel fringe, and angelic voice capable of singing whistle notes, Daria performs with loopers and a launchpad for events all over the UK.
---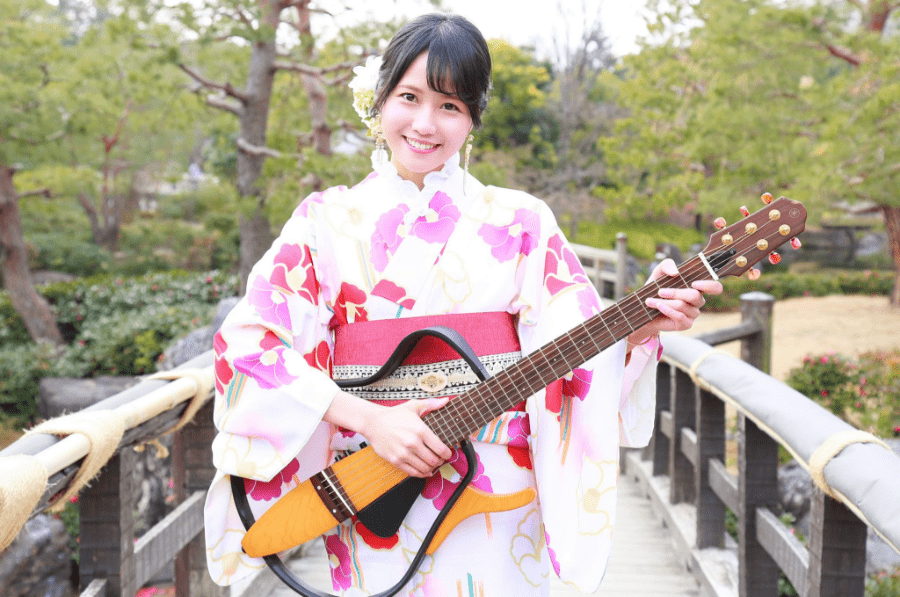 MION
MION is an award-winning Japanese singer-songwriter from Nagoya, Aichi, who has ranked No.1 on the Oricon Singles Charts with her hit single 'Summer Magic'. Having been active in Japan as a singer-songwriter for over ten years, MION has released 11 solo singles and has vast experience as a live performer. In her home country, she has performed at numerous music festivals, concerts and has held four national tours.
She has performed overseas in over 12 countries and is currently holding a European tour with HYPER JAPAN being one of her key summer dates. Her performance at HYPER JAPAN Festival 2023 will include a mixture of her original music (J-Pop, J-Rock & ballad) and covers of famous anime songs.
---
NAOMI SUZUKI
A popular figure on London's busy Japanese culture and music scene, Naomi Suzuki has crafted a career over the years which has seen her occupy the roles of model, presenter, actress, producer, promoter and songwriter. As well as forming the music duo AJ Unity (alongside fellow musician Philipp Moll), Naomi has worked alongside musicians and producers including Brian Rollins (Kylie Minogue, Tina Turner, Cher), Gota Yashiki (Simply Red) and Andy Wright (David Bowie, Bon Jovi, Sinead O'Connor and Grammy Award-winning producer of Jeff Beck).
Naomi will be performing her new single 'Find someone better' which recently hit No. 2 in the UK J-POP charts and has been enjoyed by listeners from all over the world.
---
MIURA AYAME
Miura Ayame is a musician, voice actor, cosplayer, actor and mystery game writer. Keen to explore outside of his domestic roots in Japan, Ayame has appeared at Hyper Japan in the UK, Japanicon in Poland as well as Japan Expo in France.
In 2019 Ayame appeared in Anime Expo as the official cosplayer for 'Obey Me!' from 'Shall we date', which is the TOP1 otome game series in the US. Ayme is involved in the series as a voice actor for 'Asmodeus', and 'Sinful Indulgence' by Miura Ayme is tied-in as the theme song. As a mystery game writer Ayme is renowned as the main director for 'Danganronpa' and 'Obey Me!'.
---
Hyper Japan takes place between 21-23 July 2023 at Olympia, London. More details: https://hyperjapan.co.uk/
More details on Hyper Japan performances:
https://hyperjapan.co.uk/festival/performers/
Hyper Japan tickets are available here:
https://festival.hyperjapan.co.uk/event/f8f2a383-ef35-4f39-8878-279696c165b7/
---
Hyper Japan After Party
In addition to the Hyper Japan performances, the Gig Connection team are organising an after party on Friday 21st July at Notting Hill arts club. The lineup features:
Mika Kobayashi
Singer song-writer and vocalist who sings a number of theme songs for anime and games, Including The Promised Neverland, Attack on Titan (Shingeki no Kyojin), Kabaneri of the Iron Fortress, Gundam UC, Aldonoa Zero, FINAL FANTASY XI, Xenoblade X, Dragon's Dogma: Dark Arisen, and more.
Kamui
Kamui are a troupe of "SAMURAI Artists" who merged a beauty of form, acting, and martial arts.
Shimaguchi choreographed the sword-fighting scenes and instructed actors in a Quentin Tarantino' s movie "KILL BILL Vol. 1" (he also appeared in the movie as Crazy 88' s "MIKI" ).
Mioenergy
Mioenergy is a talented idol singer and dancer. We are happy we can finally put a show together with her performing.
Tickets: www.eventbrite.co.uk
Facebook Event: https://www.facebook.com/events/202557552415134/