Collaborative outfit VAMPS, which consists of L'Arc~en~Ciel's HYDE and Oblivion Dust's K.A.Z., are planning their annual Halloween event in Japan – and they're bringing some very special guests along for the ride.
The outfit regularly stage a Halloween Party each year and the 2012 event sees the duo forming a supergroup titled HALLOWEEN JUNKY ORCHESTRA. And this is a particularly impressive supergroup as the lineup features: HYDE, K.A.Z., Kanon Wakeshima, Tommy February6, Tommy Heavenly6, Acid Black Cherry, DAIGO (BREAKERZ), Tatsuro (MUCC), kyo (D'ERLANGER), Tsuchiya Anna, Aoki Ryuji, Hitsugi (Nightmare), Aki (SID) and RINA (SCANDAL). More Inside »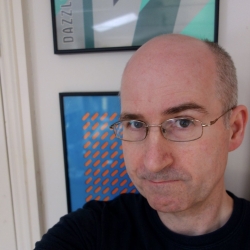 J-Pop Go founder Paul Browne has written on topics including anime, manga and music for a broad range of outlets including Electronic Sound,Anime Limited, Manga Entertainment, Japan Matsuri Wavegirl, the Electricity Club and Otaku News.