Odd Sting & Intrigue
Kanon Wakeshima originally established herself over the years with a very distinct baroque pop approach to music, typified by her use of the cello and her work alongside Malice Mizer musician and producer Mana. Her 2008 debut single debut single 'Still Doll' also formed the ending theme for the anime Vampire Knight (which also established her as an artist for anime themes going forward) while her first album, Shinshoku Dolce was released in 2009.
She's since gained popularity for theme tunes to many anime titles, including selector infected WIXOSS, To Love-Ru Darkness, Strike the Blood and Is It Wrong to Try to Pick Up Girls in a Dungeon?.
Kanon has been playing the cello since she was three and began writing and performing her own music while in high school. Aside from her work with Mana, she also started a collaborative project called KanonxKanon with An Cafe bassist Kanon (they also performed in London in 2011).
A popular guest at anime and Japanese cultural events around the world, Kanon also appeared at Hyper Japan back in 2011.
The release of new EP Odd Sting & Intrigue showed a different side to Kanon, stepping away from the earlier baroque pop approach with a series of slick lounge pop moments that offered their own appeal.
J-Pop Go sat down with Kanon when she performed in London in January 2020 to discuss celebrating her decade in music in 2018, the importance of the cello as her instrument of choice and performing with Jun Okada.
---
What was the inspiration behind the songs on Odd Sting & Intrigue?
When doing my music previously, it was already written for a purpose, like with the anime stuff, the music already had a name for it. But with this new EP, it was more to do with me expressing myself from my inner side rather than having something written for a purpose. As for the title Odd Sting & Intrigue – the 'Odd String' side has more of a surreal.. a weird kind of outlook to it, but the 'Intrigue' side is my inner side. It's kind of a weird way of putting it, but they have a disturbing kind of style of music. But the inner feeling and the inner meaning has got more beauty inside of it, so that's how the title fits together.
You celebrated your 10th Anniversary back in 2018. How did it feel to celebrate ten years in music?
It went by very quickly, but it allowed me to visit various countries as a result of it. Also, doing more anime soundtrack work allowed me to be recognised by more foreign audiences and that allowed me to travel around the world with the music, which was good.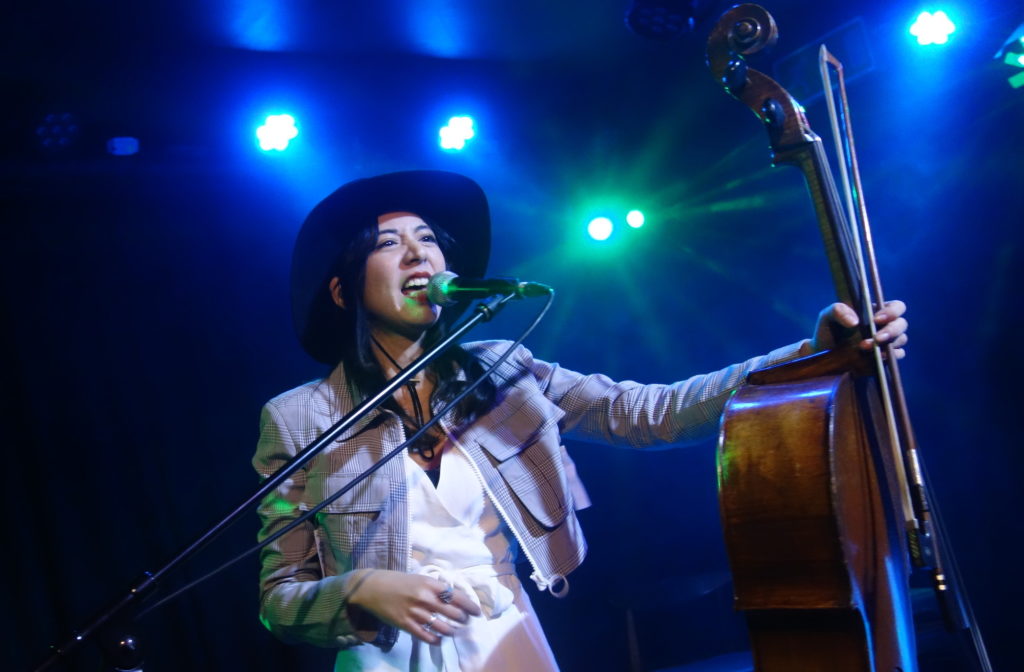 Your style of music has changed a lot since your 'Still Doll' days. What are your thoughts on how your music has developed?
The 'Still Doll' music was written for me by Mana of Malice Mizer, so I was trying to express the style that was put forward by Mana. When I went to self-producing my music about three years ago, I was trying to incorporate more of a darker style into the music that goes well with the cello – and also just what I learned over the years when I was trying to incorporate more of my style into it. So, it was more about trying to incorporate more of a darker style to it, but at the same time putting forward all the experience that I learned in the last few years of doing music.
Was it a challenge, in your early days, to introduce the cello as an instrument on a pop record?
I'm not sure whether it was a challenge or not, because I've been playing cello since the age of three and it was pretty much the only instrument that I knew how to play. So in terms of incorporating it into music, it wasn't too much of a challenge itself. In terms of writing the songs, it doesn't really matter if a cello is in the music or not. But if it's required and I play the cello in the music, then the challenge is to make sure the cello blends with the music itself. So that's the challenge rather than forcing the cello into it.
How big is your cello collection now? I believe you had about four or five several years ago.
Four cellos. Recently, I did a 'sub-split' from my label where I'm still there as a composer, but not there as an artist. The style of the contract changed which meant that all of the outfits and the instruments, I wasn't allowed to keep in the office, so I had to move it out of the office. While deciding what to do, I had to sell a few of my cellos, so my collection has gone down since then.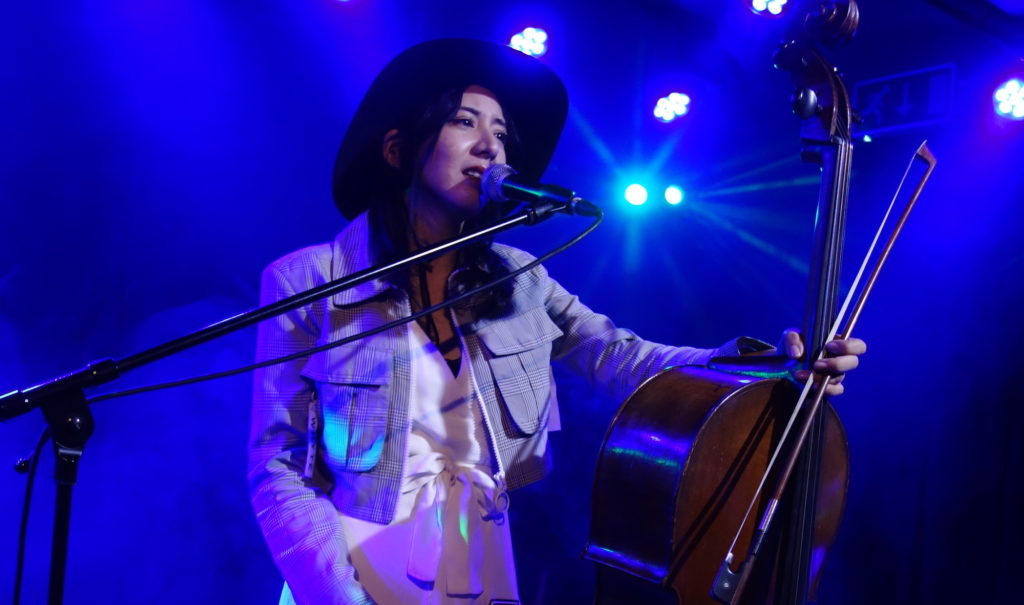 Which cello are you using for tonight's performance?
The cello that I am going to be using tonight, I've had since secondary school where my parents bought it for me (note: This would be the cello Kanon calls "Yaeharu-san", which means "multi-layered spring") and that's the cello that I'm using for all my recordings – most of my performances as well. As a back-up cello, I have a slightly cheaper model that I bought myself. The sound may not be great but it's still something that I use.
You've also done a lot of anime themes over the years, is there an anime that is a particular favourite?
I was able to do the opening track to an anime called selector infected WIXOSS. Before that, I used to do a lot of the ending themes to it. But because it was the opening theme, it became more popular with people and that brought more people to my concerts.
You're also performing with Jun Okada tonight. How did you choose to work with Jun-san?
She had a beautiful voice. I liked her songs.
You've also been living in London recently, what are your plans?
I want to play as many gigs as possible. I also want to record new music in this country, so I just want to get involved in music in whatever way possible.
Do you have plans for future releases following this EP?
Nothing is concrete yet, but I'm hoping to do something. I've got people that I work with in Japan, so working with them, I'm aiming to do something in terms of recording in May or June.
---
Thanks to Yusuke.