The UK's biggest Japanese cultural event is back…
Hyper Japan is the UK's biggest convention of J-culture and anime held in the UK. First staged in 2010, Hyper Japan is designed to promote all aspects of Japanese culture, encompassing food, traditional culture, music, fashion, gaming, manga, anime and cosplay.
Now celebrating 10 years of events, Hyper Japan regularly features special music guests from Japan, with past events hosting performances from Dempagumi.Inc, Moso Calibration, Charisma.com, The Tomboys, Toriena, TOKYO GIRLS' STYLE,Tomoyasu Hotei and REOL, LONDON BLUE, Taketeru Sunamori and Tokyo Flavor among others.
For this year's summer event, Hyper Japan will be host to some very special guests, including occult idol outfit NECRONOMIDOL, mysterious group IJEN KAI , J-pop artist and presenter Naomi Suzuki, shamisen rock duo KUNI-KEN, visual-kei artist Miura Ayme and singer choco.
Here's J-Pop Go's preview of the musical treats ahead.
---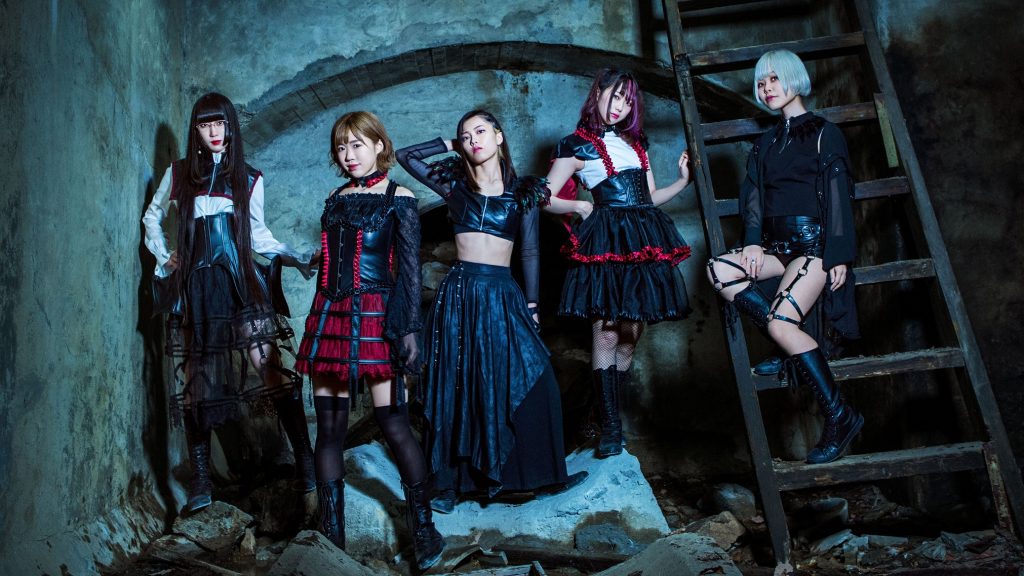 NECRONOMIDOL
Japan's underground idol scene has grown in leaps and bounds over recent years. Among the many new outfits emerging from this fervent community is occult outfit Necronomidol.
Originally founded by Ricky Wilson, an ex-pat American musician who had originally spent time dabbling as a vocalist for a variety of rock groups in Japan, Necronomidol – or 'Necroma' as they're informally referred to – were the result of Wilson's interest in the burgeoning underground idol movement.
The 5-strong outfit consists of Kakizaki Risaki, Imaizumi Rei, Tsukishiro Himari, Kunogi Kenbishi and Michelle (the latter two having joined this year after the departure of Hina and Sari).
Drawing on occult imagery (including the work of iconic horror writer HP Lovecraft), Necronomidol combine a heavy rock approach with elements of metal and idol pop.
Tracks such as the dynamic 'Dawnslayer', percussive 'Strange Aeons' and synth-rock stylings of 'Skulls In The Stars' stand out among an impressive catalogue of songs. Their 2018 album VOIDHYMN (see J-Pop Go's previous review/interview) showcased all of the group's considerable talents – something they've continued to do on their most recent EP Scions Of The Blasted Heath.
Website: http://necronomidol.com/
Facebook: https://www.facebook.com/necronomidol/
Youtube: https://www.youtube.com/user/necronomidol
---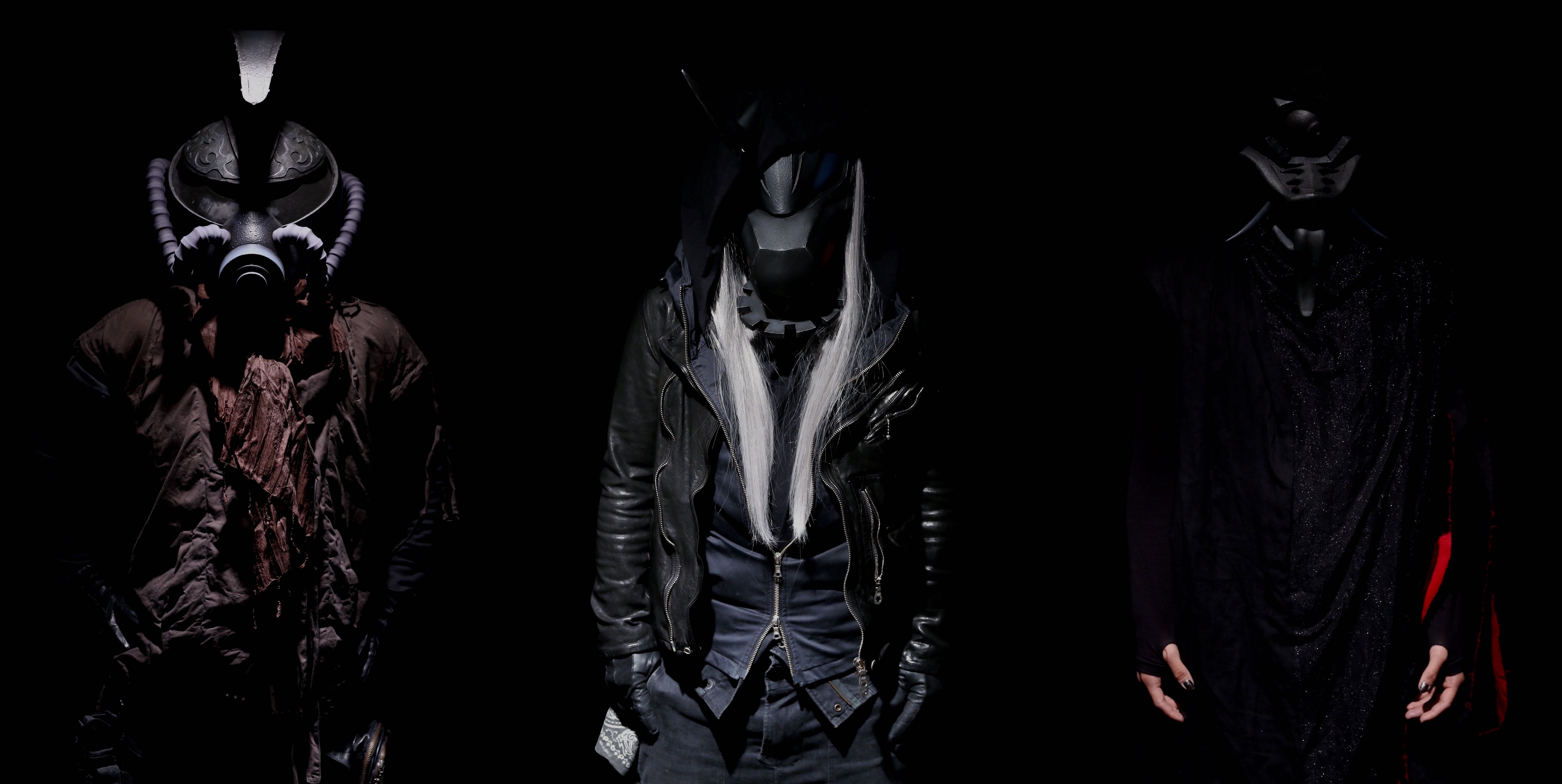 IJEN KAI
Hyper Japan will be the venue for the first European performance for this mysterious cyber punk outfit.
The 3-piece group are keen to keep their persona as a band of unidentified origins. Formed in 2018, IJEN KAI consists of Lee Loi, So Shin and Ringa and they'll be using their UK appearance to promote new album Si01.
Facebook: https://www.facebook.com/IJENKAI/
Instagram: https://www.instagram.com/ijen_kai/
Youtube: https://www.youtube.com/channel/UCWz9_LMbQijzAsw_VZb0BFQ
Twitter: https://twitter.com/Galaxy7dt
---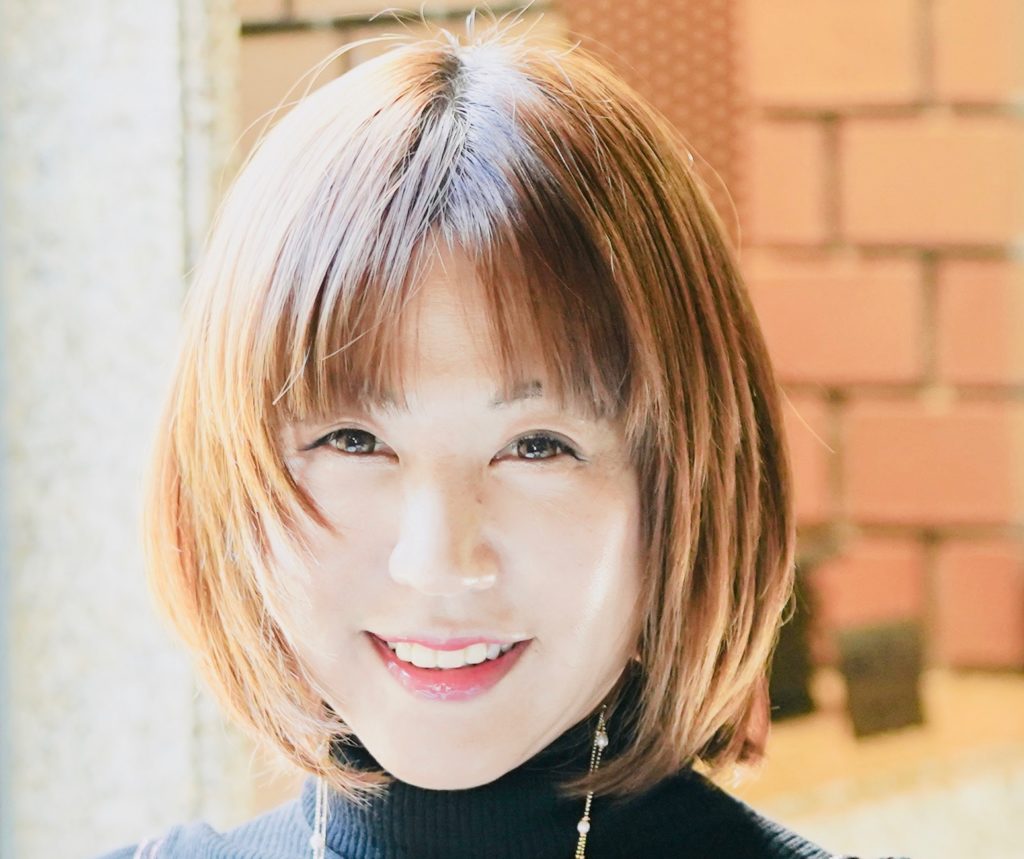 NAOMI SUZUKI
A popular figure on London's busy Japanese culture and music scene, Naomi Suzuki is probably best-known for her MC work at the annual Japan Matsuri (see J-Pop Go's previous interview).
Naomi has carefully crafted a career over the years which has seen her occupy the roles of model, presenter, actress, producer, promoter and songwriter. Scoring a No. 12 hit in the UK Club charts, Naomi has also starred alongside Hugh Grant in the film Bridget Jones Diary and also formed the music duo AJ Unity (alongside fellow musician Philipp Moll).
Working alongside talented musicians and producers including Brian Rollins (Kylie Minogue, Tina Turner, Cher), Gota Yashiki (Simply Red) and Andy Wright (David Bowie, Bon Jovi, Sinead O'Connor and Grammy Award-winning producer of Jeff Beck), Naomi has perfected a wide range of vocal styles.
Naomi has produced the Bridge Together Project, part of the Beyond 2020 programme, designed to create a long-lasting Olympic legacy for the Tokyo 2020 Olympic and Paralympic Games. The project aims to introduce the beauty of Japanese culture to a diverse global audience and encourage people from all over the world to visit Japan.
Naomi is also one of the special ambassadors of the host city, Fukuoka for this year's Rugby World Cup in Japan. As part of her performance at Hyper Japan, Naomi will be singing the Rugby World Cup Anthem, World in Union on the HYPER Live! Stage surrounded by the flags of all the nations taking part.
YouTube: https://www.youtube.com/channel/UCS8V4BXOMO9Sjeh9X84G6WA
Instagram: https://www.instagram.com/suzuki.naomi/
Facebook: https://www.facebook.com/naomi.suzuki.9659
---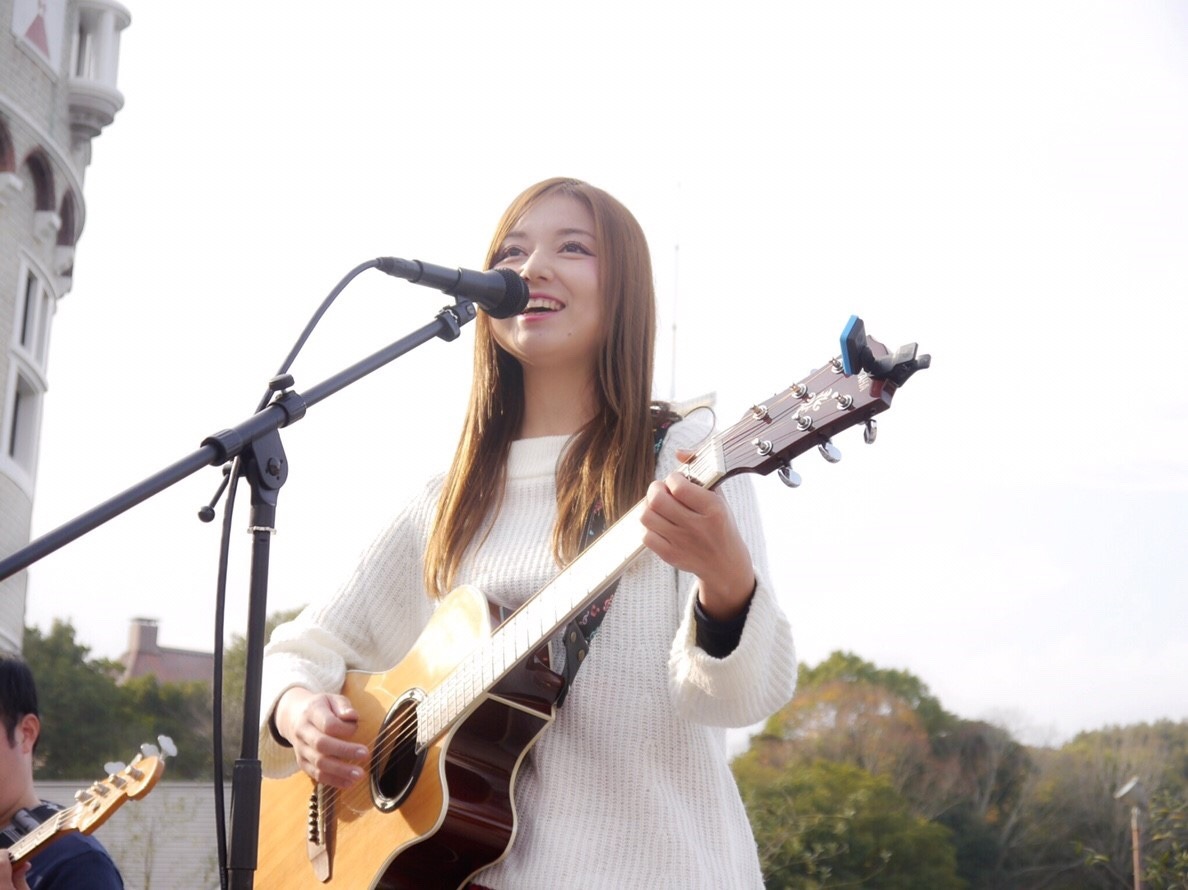 choco
choco is an exciting young musician and radio personality from Karatsu in Saga prefecture. She is really looking forward to coming to the UK this July.
choco loves manga, anime and cosplay and is a trained voice actor as well as a singer. She hopes to meet and communicate with UK anime and manga fans and cosplayers at Hyper Japan and share her passion.
Website: https://www.wh4e.com/choco/
Twitter: https://www.twitter.com/chocofmkaratsu/
---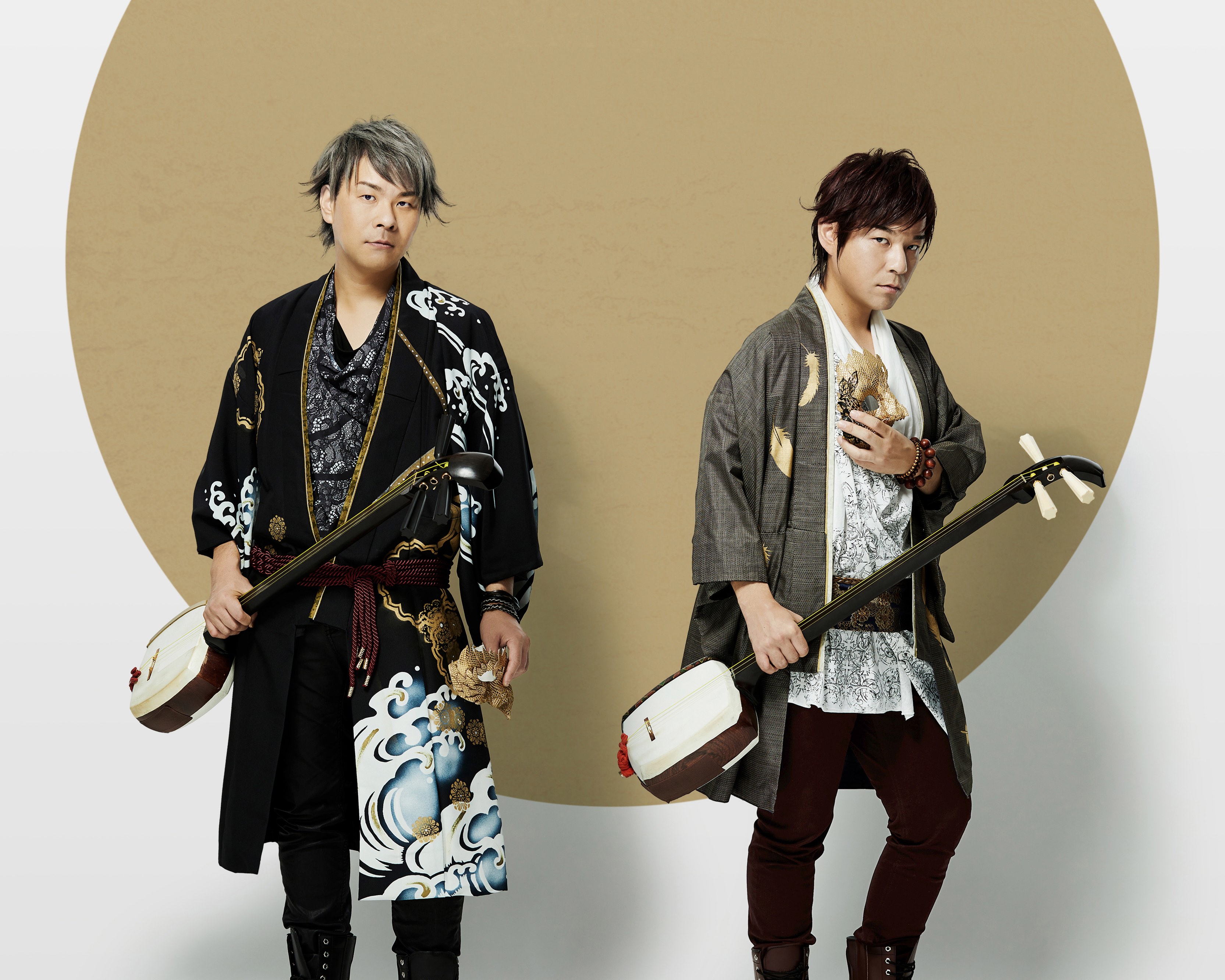 KUNI-KEN
Brothers Kuniaki and Kenji from Yokkaichi in Mie prefecture have been performing their unique blend of rock music and Japanese shamisen for over 15 years.
They have made a name for themselves both in Japan and across the world with shows at huge events in Singapore, Myanmar, Madrid and Paris.
They have also performed sell-out shows and Japan and their music has been used for a Toyota commercial.
Website: https://www.kuni-ken.com
Twitter: https://twitter.com/KUNIKEN_MK
Instagram: https://www.instagram.com/kuniken_ig/
Facebook: https://www.facebook.com/KUNI-KEN-256375214423312/
---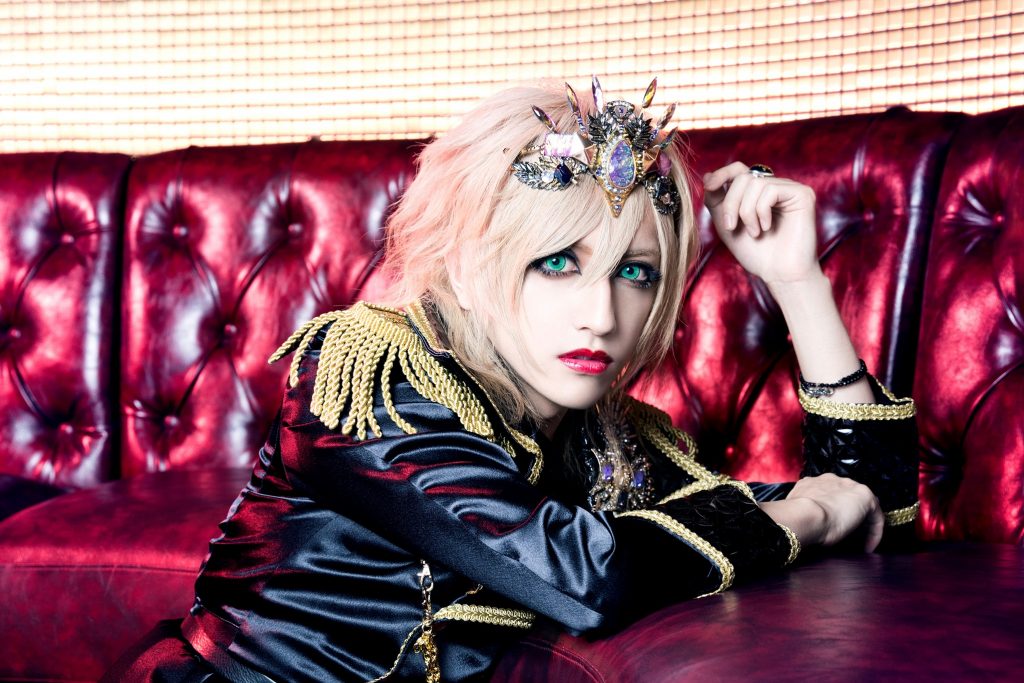 MIURA AYME
Although Miura Ayme's debut as a solo artist was in 2018, he's the former vocalist for visual-kei outfit Ecthelion and earned his stripes at over 200 live performances, 4 single tracks, two albums and a DVD!
Not only an artist, Miura Ayme is also a professional actor and cosplayer, and his activities have taken him in recent years to international events such as Japanicon, Japan Expo and Taiwan's Crazy Friday!
Website: http://miura-ayme.com/
Instagram: https://www.instagram.com/ayme_official/
Youtube: https://youtu.be/wuNTGRGKQUM
---
Hyper Japan runs from 12th – 14th July at Olympia, London.
hyperjapan.co.uk
http://www.facebook.com/hyperjapan
http://www.twitter.com/hyperjapanevent
---