I see the mirror reflecting me…
With the release of her new album Places (see J-Pop Go review previously) earlier this year, UK audiences were also fortunate enough to see Rie fu perform some of those songs live at some select shows.
While her solo appearance at the Sake Festival event in 2018 bolstered the musical lineup for that day, tonight would see Rié in the company of a full band backing her up. That suggested some interesting arrangements for her songs (many of which have a simpler acoustic presentation) presenting Rie's work in a new light.
The event itself was in aid of War Child, whose mission is to protect, educate and stand up for the rights of children caught up in war. On that basis, a selection of bands were also performing this evening in support of that cause (of which, Playmaker stood out as a pretty powerful guitar outfit with some great on-stage chemistry).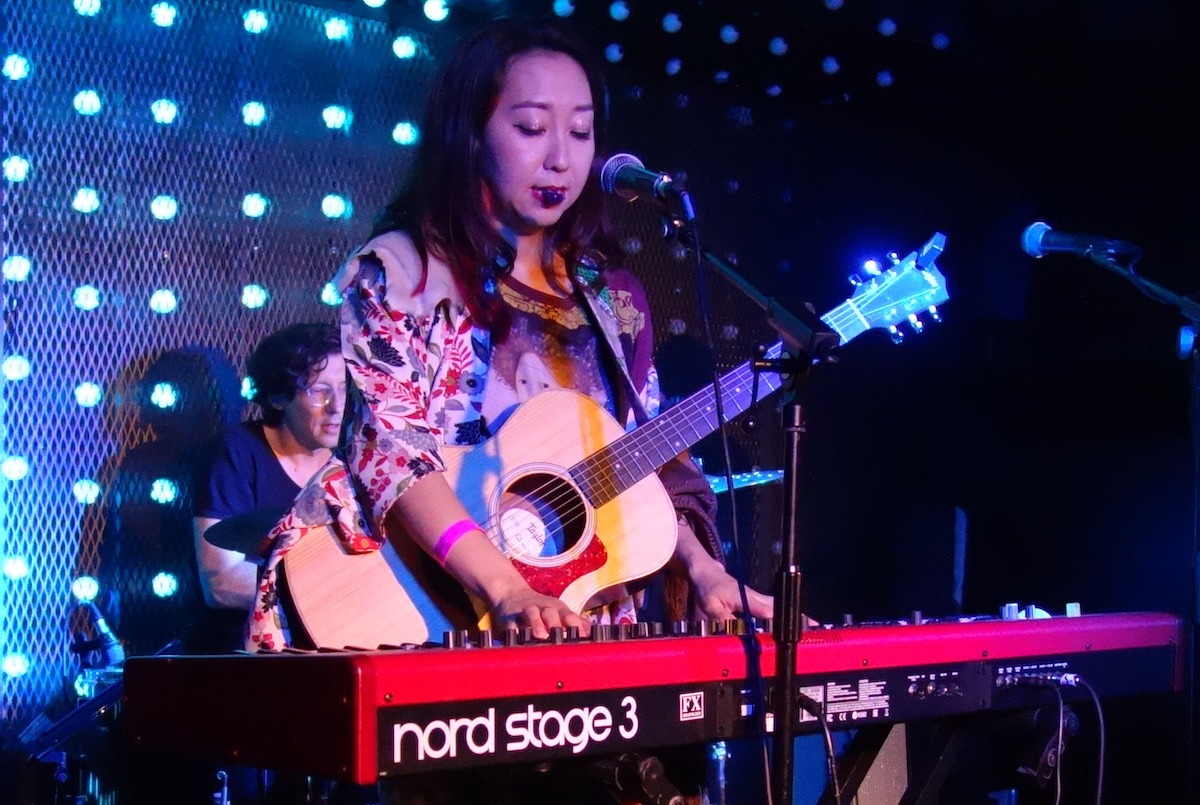 Rié was the final act of the evening, taking to the stage a little after 10pm. Although the audience had appeared to come and go for the variety of bands performing earlier, there was a decidedly larger crowd for Rie's own turn on the stage.
After some perfunctory setting up, Rié kicked things off with a percussive version of 'Realize' (taken from her 2006 album Rose) which served as a fine opener.
There's a more stripped-down arrangement for 'Voice' (a song that Rié composed when she was just 18, taking inspiration from the Kate Bush classic 'The Man With A Child In His Eyes'). Here, Rie's vocals are front and centre over guitar and some minimal percussion with a lyrical delivery that has some punch to it ("So I ache, so I ache, it's more than I can take").
After a brief MC segment in which the musician details her plans to return to Japan next month, it's straight into the first song from her latest album. 'On Track' is the perfect tune to drop in at this moment, its playful rhythms and narrative drive calling to mind the likes of Suzanne Vega. Here, the song has a much more muscular form than the album version, giving it a raw, dynamic quality.
'Ripples' offers up a breezy pop outing before Rié delivers a surprise for the evening. One of her best known tunes is, of course, 'Life Is A Boat' which featured on the soundtrack to classic anime series Bleach. But tonight, she's unveiling a brand new arrangement of the song which swaps out its pastoral charm with a much beefier version featuring the full band. Even in this new muscular arrangement, lines like "And if you ever need someone to come along/I will follow you, and keep you strong" still have an emotional impact.
"The next song is about the M25…" quips Rié for an energetic version of 'Again', another track culled from the Places album. "Overtaking won't take you very far/Even if you change your goals" suggests Rié, dropping in some apt driving metaphors.
There's more hymnal aspects to 'Bigger Picture' care of an organ-driven melody, with some more funk-inspired elements added in the mix. Meanwhile, Rié offers up some more lyrical delights ("You're walking this way, you're talking this way").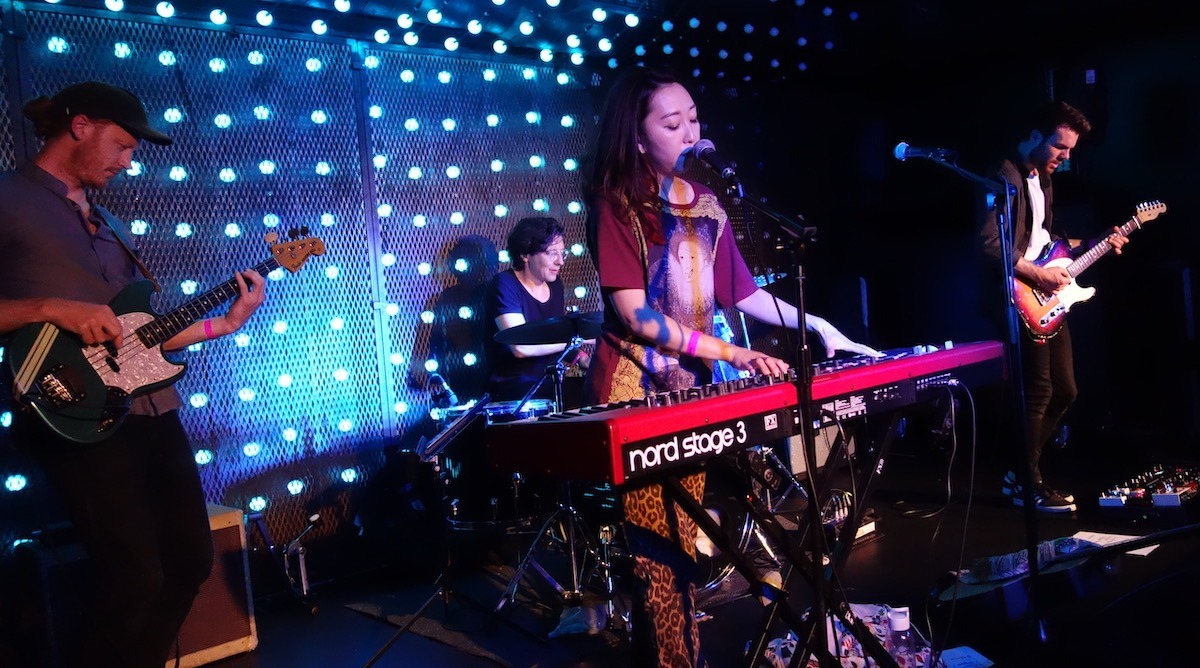 Rié then breaks into another speech with thanks to everyone, particularly for "coming out on a Sunday night!", before launching into the performance's last song of the evening.
'Mirror', which our review had previously summed up as a "contemplative reverie", serves as one of the evening's best moments. A simple vocal and piano line leads into the song proper, a composition that had originally featured a captivating video that Rié had described as "A powerful story with a very intriguing ending, representing the spiritual existence and reflection of people close to us."
While 2019 has presented a wealth of Japanese performances in the UK – with a heavy uplift in the number of J-pop acts gracing our shores – it's often equally rewarding to also take time out to listen to more reflective moments, which is where Rie fu excels.
With a continuing talent for stylish and thoughtful compositions, hopefully, it won't be too long before Rié returns for more performances.
---
https://www.facebook.com/rieriemusic/

https://twitter.com/riefuofficial

http://io.riefu.com/rie/