L'Arc~en~Ciel Anniversary Adventures…
When a band as big as L'Arc~en~Ciel come to the UK expectations are set high, especially when they opt to put on the biggest stand-alone gig any J-Rock artist has before in London; and even more so as this was the groups 20th Anniversary tour.
Whilst waiting to enter the Indigo2 it was clear that the awareness of L'Arc was beyond the usual string of teenage rockers and otaku who make an appearance at Visual Kei concerts. Businessmen still in their suits, mothers excitedly standing with their teenage children and tourists still fresh from the airport with their suitcases all stood together in the queue, which was buzzing with a concoction of languages and excitement.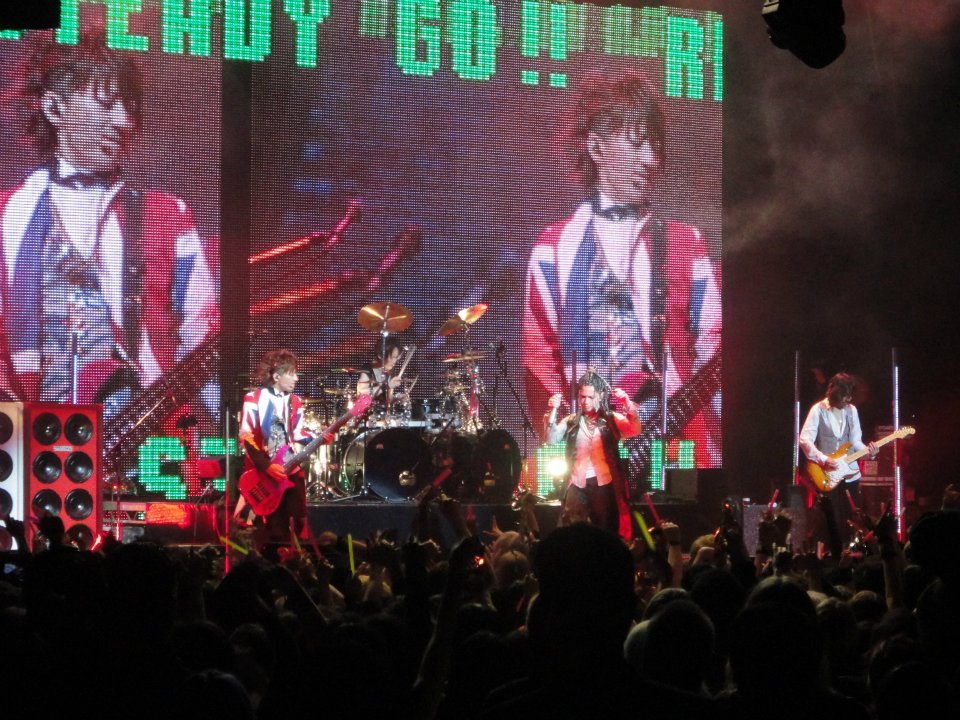 In true rockstar fashion L'Arc kept us waiting for an hour and forty-five minutes after the doors opened, until a VT played, building up the crowd until finally L'Arc appeared with the ageless hyde dancing around the stage, a Japanese Jack Sparrow with his dreads and pirate style clothes, tetsuya with a Union Jack Blazer, a cool composed Ken on guitar and the flawless yukihiro on drums opening with 'Ibara no Namida' before storming into their most recent single 'CHASE'.
L'Arc pumped the crowd up further by playing their latest addition to the Fullmetal Alchemist franchise 'GOOD LUCK MY WAY', before launching into a few of their slower numbers including 'Hitomi no Juunin' and 'XXX'.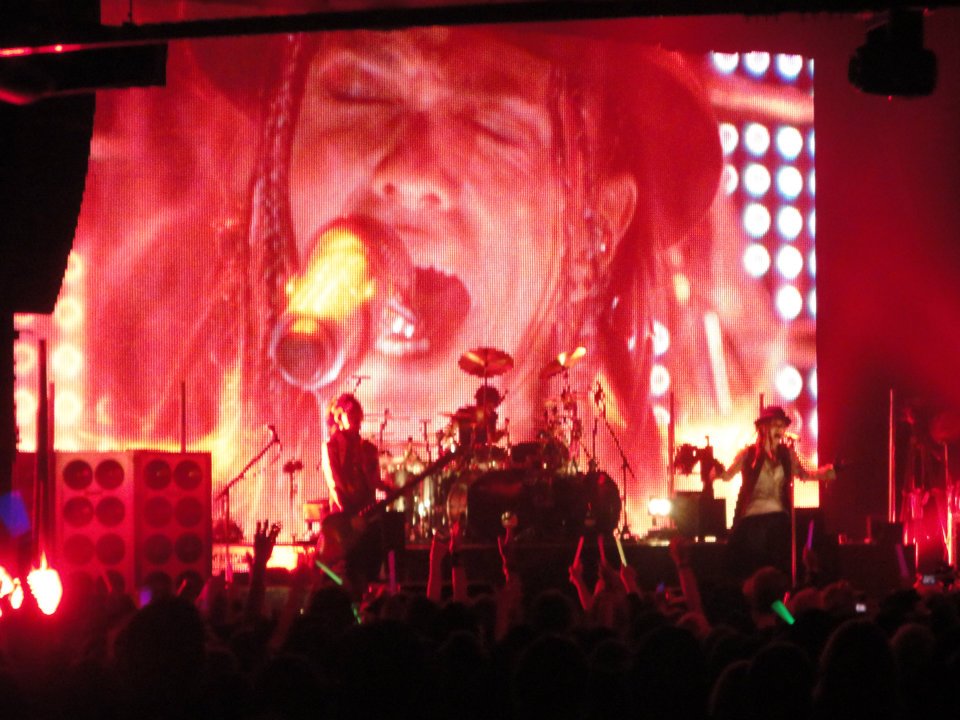 L'Arc seemed genuinely pleased to be in London and rather than embark on the self-indulgence of having the crowd scream at them, they were more interested in sharing their epic songs with us. The MC's were brief, entertaining and to the point and almost entirely spoken in English, which included hyde stating how happy he was to be in London, Ken complaining that he didn't get to visit the London dungeons and tetsuya throwing bananas into the crowd. The stage was lit by rainbow-flashing LEDs and a stage length screen displaying videos as well as a live feed of the concert – but that wasn't all. L'Arc had bought an assortment of confetti and streamers, and more impressively – pyrotechnics.
As the concert progressed L'Arc began to motivate the crowd with popular tracks such as 'Seventh Heaven' and more of their hits such as 'Drivers High' climaxing with what must be their best known hit to overseas fans, 'READY STEADY GO'. The gig ended with yukihiro drumming the crowd out with an epic solo before leaving the stage.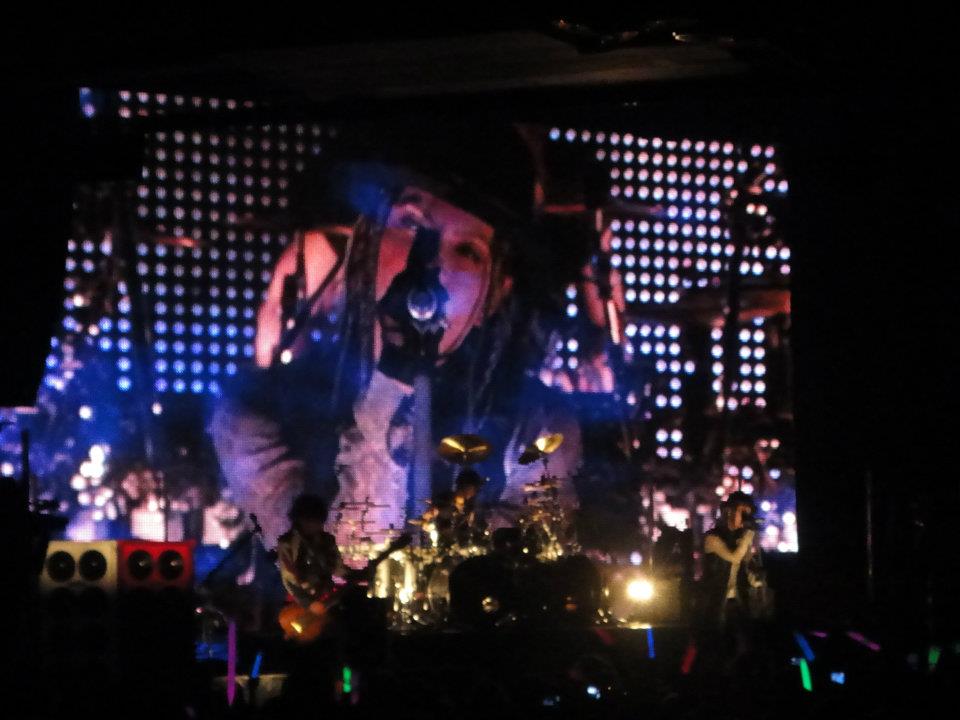 We were kept waiting for 10 minutes with baited breath before an instrumental version of 'Anata' began to play, with the crowd singing along before L'Arc re-emerged onto the stage. After an emotional start to the encore, L'Arc proceeded with their first Japanese number one 'winter fall', followed swiftly by 'link'.
Drawing the evening to a close, L'Arc played their last song of the night, the self titled 'Niji'. As what had been a truly magnificent night of music came to an end, L'Arc made sure to end the concert in an amazing way, when thousands of feathers were blown up into the air and cascaded down as a rainbow displayed behind the group. Not only had L'Arc managed to exceed the expectations of their fans, but that visuals and emotional tone from hyde's voice, coupled with the flawless music had created a truly magical end to epic night of Japanese rock.
---
Live photos by Joanna Fill.
Latest posts by Mary Groutage
(see all)