Celebrating the legendary musician's legacy
Today marks the 70th birthday of musician and composer Ryuichi Sakamoto. As one of Japan's pioneering names in the world of electronic music, Sakamoto will always be associated with technopop outfit Yellow Magic Orchestra, a band that paved the way for a variety of electronic genres, including synth-pop, J-pop, electro and techno.
However, over 40 years his scope and career has expanded beyond YMO's legacy into a variety of different disciplines, including pianist, record producer and actor. Sakamoto's film, TV and anime soundtrack work has become one of his most notable talents, scoring the likes of David Bowie vehicle Merry Christmas, Mr. Lawrence in 1983 (which also stars Sakamoto), The Last Emperor in 1987, 1990's The Sheltering Sky and Leonardo DiCaprio-starring tale of bleak wilderness life The Revenant in 2015. He has also composed for cult TV series Black Mirror and his most recent film score was for action movie Beckett.
Outside of his soundtrack work, Sakamoto has also continued to record and release his own music, which included 1999's piano album BTTB. Diagnosed with cancer in 2014, Sakamoto later composed the 2017 album async. The textured tones of the album offered a contemplation on mortality and humanity.
Despite his achievements, Sakamoto has always been modest about his work. "These words that I'm about to say have been used before, so I don't really want to use them but I can't think of a better way to say it" he remarked in his 2009 autobiography Musik Macht Frei, "When I look back on my life in occasions like these, I'm reminded that I'm no revolutionary, I didn't change the world, I haven't left any piece of music that changed music history. In other words, it's very clear that I'm an insufficient person."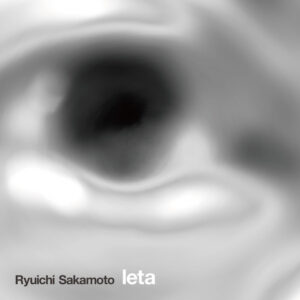 To mark his birthday, Sakamoto's Japanese record label commmons has prepared a surprise gift: a special anniversary website that explores his legendary career throughout the decades.
On the site, a number of people who share an enthusiasm for Sakamoto's work will each introduce their personal 10 favourite Sakamoto compositions. Spanning cuts from his 1978 solo album Thousand Knives through to his contemporary compositions in 2021, these selections offer new perspectives on his work.
The site will be updated continuously over the course of this year. In the first instalment, artist Shinro Ohtake introduces 10 songs by Ryuichi Sakamoto and explains what they mean to him.
In other news, Sakamoto's latest work Ieta is to be released digitally. This new piano piece was written for a television commercial starring Haruna Kawaguchi for the contact lens brand CREO. The long-awaited release is the latest work from Sakamoto, who has continued composing even as he undergoes treatment for illness.
---
Ryuichi Sakamoto's impressive musical career spans over four decades and has served up some of the Japanese music scene's most memorable compositions. This new website initiative offers an opportunity to reassess that legacy and to reflect on Sakamoto-san's cherished contributions to the world of music.
Happy Birthday Ryuichi Sakamoto!
---
10 Favorites – Ryuichi Sakamoto special website URL:
https://www.commmons.com/10favorites/
Ieta is released 19th January 2022. https://avex.lnk.to/Ieta
commmons official website:
https://commmons.com/index.html
commmons Twitter:
https://twitter.com/commmons
commmons Instagram:
https://www.instagram.com/commmons_official/
commmons Facebook:
https://www.facebook.com/commmons.official/
commmons Pinterest:
https://www.pinterest.jp/commmons/
Photo by zakkubalan ©2020 Kab Inc.