Bridging cultures…
October offers up Japanese pop with a UK jazz-funk twist care of the critically acclaimed James Taylor Quartet and UK-based singer Naomi Suzuki. The evening celebrates the Japan-UK Year of Culture with the Bridge Together Project – presenting much-loved J-pop classics specially re-arranged for an incredible night highlighting a shared love of great music and connections between the two cultures.
Special guest stars make this concert an unmissable experience. Yuriko Kotani, the BBC New Comedy Award-winning comedian, opens the event and superstar actress and singer Mari Natsuki is travelling from Japan especially to give an exclusive performance. There will also be a traditional Daikagura routine by Michiyo Kagami – a unique combination of talents!
This event is being organised in partnership with The Japan Foundation.
---
MARI NATSUKI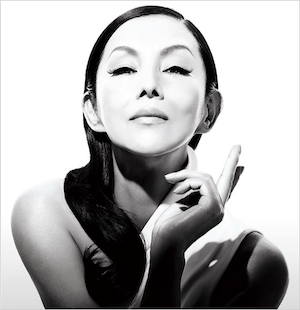 Mari Natsuki is a Japanese singer, dancer and actress. Born in Tokyo, she started work as a singer from a young age and was inspired by US singer-songwriter Janis Joplin.
As well as a singing career, Mari has also participated in musical theatre and taken on voice acting roles. She provided the voice of Yubaba in classic Studio Ghibli film Spirited Away as well as roles in the Japanese release of Walt Disney's Moana and Wes Anderson's Isle of Dogs. She played the young witch's mother in the Japanese TV remake of Bewitched and has twice been nominated for a Japanese Academy Award. Mari also played the character Big Mama in the Japanese version of Metal Gear Solid 4: Guns of the Patriots.
Mari has also expressed her support for disadvantaged children, including the foundation of the One of Love project in developing countries such as Bangladesh and Ethiopia. She has also assisted in the wake of the tragic 2011 Japanese earthquake and tsunami, with the One of Love project donating a motor vehicle to Fukushima, which has been used to help transport children between evacuation centres and schools to continue their education. She also serves as an adviser for the Tokyo Organizing Committee of the 2020 Olympic and Paralympic Games.
JAMES TAYLOR QUARTET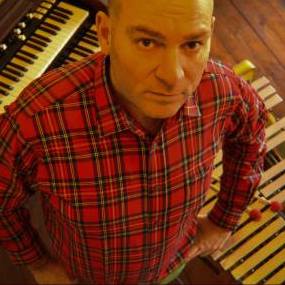 For over 30 years, the James Taylor Quartet have set the standard for the coolest sounds in funky acid jazz. On dozens of mighty albums and at their legendary gigs at home and around the world, they've quietly become a byword for distinguished British creativity.
Originally formed in 1987 by Hammond organ player James Taylor, the James Taylor Quartet's first single, 'Blow-Up' (a funked-up version of Herbie Hancock's main theme from the seminal 1960s film of the same name), was released in 1987. The track was championed by the NME and John Peel, appearing in Peel's Festive Fifty chart for 1987. The band's debut 7 track mini album, Mission Impossible followed and predominantly comprised covers of 1960s film themes such as 'Alfie', 'Mrs. Robinson' and 'Goldfinger' in a rough, up-tempo, almost punk-like style, that was primarily focussed on Taylor's Hammond organ playing.
The James Taylor Quartet has developed a strong reputation as a live band with a live set that focuses on accessible rhythm driven music, that some classify as having elements of modern dance music, despite including a lot of improvised solos.
https://www.jamestaylorquartet.co.uk/jtq/
NAOMI SUZUKI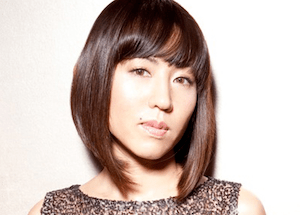 A popular figure on London's busy Japanese culture and music scene, Naomui Suzuki is probably best-known for her MC work at the annual Japan Matsuri (see J-Pop Go's previous interview).
Naomi has carefully crafted a career over the years which has seen her occupy the roles of model, presenter, actress, producer, promoter and songwriter. Scoring a No. 12 hit in the UK Club charts, Naomi has also starred alongside Hugh Grant in the film Bridget Jones Diary and also formed the music duo AJ Unity (alongside fellow musician Philipp Moll).
Working alongside talented musicians and producers including Brian Rollins (Kylie Minogue, Tina Turner, Cher), Gota Yashiki (Simply Red) and Andy Wright (David Bowie, Bon Jovi, Sinead O'Connor and Grammy Award-winning producer of Jeff Beck), Naomi has perfected a wide range of vocal styles.
Naomi has produced the Bridge Together Project, part of the Beyond 2020 programme, designed to create a long-lasting Olympic legacy for the Tokyo 2020 Olympic and Paralympic Games. The project aims to introduce the beauty of Japanese culture to a diverse global audience and encourage people from all over the world to visit Japan.
Naomi is also one of the special ambassadors of the host city, Fukuoka for this year's Rugby World Cup in Japan. She appeared at Hyper Japan earlier this year to help promote the rugby, including singing the Rugby World Cup Anthem, 'World in Union'.
https://www.facebook.com/naomi.suzuki.9659
YURIKO KOTANI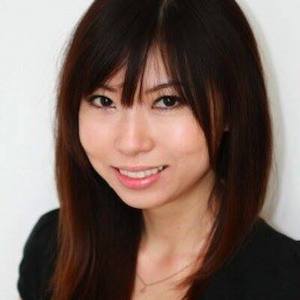 Yuriko has established herself as a UK-based Japanese comedian whose routines often explore the intriguing differences between Japanese culture and UK culture. Yuriko's routines pick at the often confusing aspects of English life, such as commuting and the use of particularly English idioms.
Previously, Yuriko has built her talents via appearances on TV shows such as Russell Howard's Stand Up Central, BBC Three's Pls Like and CBBC's The Dog Ate My Homework.
Clocking up a number of awards for her work, including the BBC Radio New Comedy Award 2015 and Squawker Award 2015, Yuriko was also nominated for the Leicester Mercury Comedian of the Year in 2016 and was marked out by Time Out as 'One to Watch'.
Yuriko's offbeat stories and humour has resulted in her becoming a favourite standup on the comedy circuit, including appearances in Edinburgh.
MICHIYO KAGAMI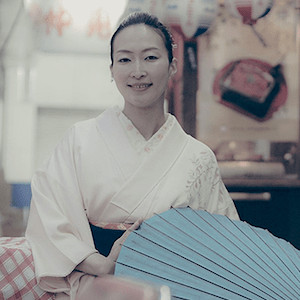 As a trained Daikagura performer, Michiyo Kagami helps to promote this classic form of Japanese theatrical dance derived from Shinto. Studying Japanese traditional arts in her native Japan, she also joined Rakugo Geijutsu Association as an apprentice of Bonbon Brothers, the Daikagura master.
In addition to performing Daikagura, Michiyo also spent her formative years learning to play Japanese musical instruments like Shamisen, drums and flutes.
She performs not only on stage, but also at disaster areas, including in the wake of the 2011 Japanese earthquake. Michiyo also gives lectures at Meiji University for foreign summer school students who wish to learn about Japanese culture.
---
The Japan-UK Bridge Together concert takes place on 1st October 2019 at Cadogan Hall, 5 Sloane Terrace, London SW1X 9DQ.
Ticket details and more information:
https://cadoganhall.com/whats-on/james-taylor-quartet-naomi-suzuki/