Regular visitors to Hyper Japan and the Japan Matsuri will already be familiar with the performances by Japan's SIRO-A. Formed in Sendai in 2002, SIRO-A have been exporting their particular brand of performance art outside of Japan ever since.
It's difficult to categorise Siro-A, who combine a variety of elements in their performance from dance, to projection, to music – and also a good side order of humour. What's clear from their shows however is the painstaking attention to choreography and rhythm. DJ Kentaro Homma provides the Technopop-fuelled beats while the visuals are handled by video artist Daichi Norikane. In combination, the pair provide a suitable background for the rest of the Siro-A team to perform against. More Inside »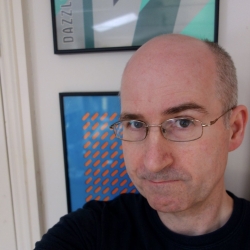 J-Pop Go founder Paul Browne has written on topics including anime, manga and music for a broad range of outlets including Electronic Sound,Anime Limited, Manga Entertainment, Japan Matsuri Wavegirl, the Electricity Club and Otaku News.