The Japanese English Meetup team are back with their annual Halloween party, taking place once again in London. The event will feature live music from alternative band Krokodile, some Japanese classics from Press X and also some idol action care of Mioenergy. Filling in between band performances will be some DJ sets from our good selves at J-Pop Go.
As always fancy dress/cosplay is encouraged, though no worries if you don't feel comfortable that way. The event also has a late license to make the most of the evening.

Krokodile
An alt-rock band feat. Joel Oldham (lead guitar, British), Kam Williams (vocals/guitar, British Caribbean), Ryuichi Hayashi (bass, Japan), Chris Bantas (drums, Moldova), and Federico Leotta (keys, Italy). Blending influences, their sound is a captivating fusion. The band's multicultural backgrounds enrich their music, exploring diverse themes
https://www.instagram.com/krokodile.band/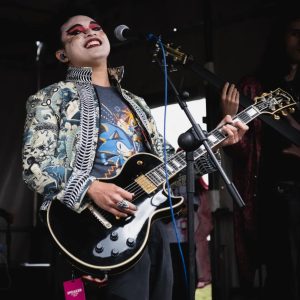 PressX
London-based rock band who write songs about video games and anime!
https://www.instagram.com/pressxband/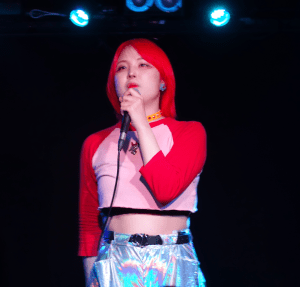 Mioenergy
Mioenergy is currently based in the UK staging her distinctive, high energy singing and dancing performances shows at various events, which included the Hyper Japan After Party event last summer.
https://www.instagram.com/mioenergy30/
---
Japanese Halloween Party
Start time: 7:30pm
End time: Approximately 2am
Venue: Notting Hill Arts Club
Address: 21 Notting Hill Gate, London W11 3JQ
Tickets: https://www.eventbrite.co.uk/e/jp-uk-halloween-party-2023-tickets-723388784327
Facebbook Events: https://www.facebook.com/events/1079011163095513
Please visit the J-Pop Go Events Calendar for more details on this and other forthcoming events.