Unless you were living on Mars during 2012, it was difficult to escape the success of Gangnam Style which brought Korean artist PSY to the attention of a global audience.
Now PSY has a follow-up titled Gentleman due for global release at Midnight tonight which is almost guaranteed to have the close attention of the media as well as music fans curious to see if PSY can replicate his previous success.
A preview of the track leaked online earlier today, but was swiftly blocked (although some nosing around on You Tube could do you some favours). Gentleman has many of the elements of Gangnam Style with a pulsing electronic beat, but is a little more restrained than its illustrious predecessor.
Meanwhile, PSY himself is due to perform in Seoul this Saturday in front of an audience of 50,000 people.
http://www.ygfamily.com
https://www.facebook.com/officialpsy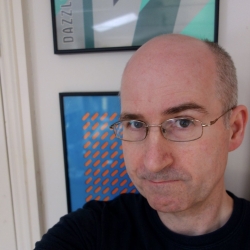 J-Pop Go founder Paul Browne has written on topics including anime, manga and music for a broad range of outlets including Electronic Sound,Anime Limited, Manga Entertainment, Japan Matsuri Wavegirl, the Electricity Club and Otaku News.