It's June in London, although you wouldn't have guessed it by the threat of rain in the capital city. With Japan's rainy season also underway, it's perhaps fitting that today I'm catching up with Naomi Suzuki.
With a broad profile of talents, including model, presenter, actress, producer, promoter and songwriter, Naomi also sang the end theme for anime Iczelion, went on to work with talented musicians and producers including Brian Rollins (Kylie Minogue, Tina Turner, Cher), Gota Yashiki (Simply Red) and Andy Wright (David Bowie, Bon Jovi, Sinead O'Connor and Grammy Award-winning producer of Jeff Beck).
Naomi dazzled audiences at the Japan Matsuri in London's Trafalgar Square in 2012 with her J-Pop performance, but also changed gear for her work with AJ Unity – the musical duo she formed with fellow musician Philipp Moll. More Inside »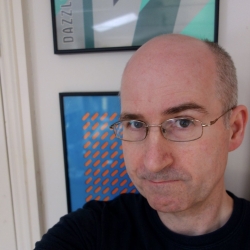 J-Pop Go founder Paul Browne has written on topics including anime, manga and music for a broad range of outlets including Electronic Sound,Anime Limited, Manga Entertainment, Japan Matsuri Wavegirl, the Electricity Club and Otaku News.