We're pleased to announce that once again J-Pop Go will be involved in ANIME ATTACKS – An anime and cosplay event taking place in Gateshead on 25th October.
As with previous events we've arranged a special line-up of star performers, which this year consists of BECKII CRUEL, KELSEY ELLISON and HIMEZAWA.
Beckii needs little introduction having established herself via her dance videos from the age of 14 and achieving popularity both in the UK and Japan. Meanwhile, Kelsey is a rising star on the UK performer scene on the back of her song 'Pom Pom'. Himezawa hails from Germany and has rapidly made an impression in the UK via performances at the MCM Expo, LAC and Hyper Japan. More Inside »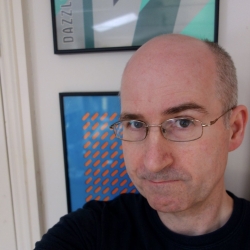 J-Pop Go founder Paul Browne has written on topics including anime, manga and music for a broad range of outlets including Electronic Sound,Anime Limited, Manga Entertainment, Japan Matsuri Wavegirl, the Electricity Club and Otaku News.