Reflective moods
The lush melodies of Rie fu have provided some of the most charming moments of the Japanese music scene in recent years. Now she's back with a brand new composition titled 'Mirror', which heralds a new impending album release.
Although Rié grew up in Tokyo, she's also lived in Singapore and America. But when she opted to study Fine Art in London some years back, she found a second home here in the UK.
Her musical ambitions, meanwhile, started off in a rare case of serendipity when she picked up a guitar at the age of 17. Drawing influences from the likes of Karen Carpenter,Carole King, Joni Mitchell and Kate Bush, Rié pursued a rapid musical evolution. She came up with 30 songs a month – despite any knowledge of chords – and her demo caught the attention of Sony Music Japan. As a result, she released her eponymous debut album in 2005 (She also made a special live appearance at one of J-Pop Go's events the same year).
"I never thought I'd be a singer" reflects Rié, "because I was shy and wanted to create and paint rather than have people look at me onstage."
The musician also achieved recognition in J-Pop circles for her contributions to popular anime titles. Her song 'I Wanna Go To A Place…' featured in the anime Gundam SEED Destiny and the wistful 'Life Is Like A Boat' featured as the ending theme for the popular anime series Bleach. In the past, Rie's also collaborated with the likes of m-flo and Orange Range.
In 2018 she made a live appearance at the Japanese Sake Festival (see the J-Pop Go review previously), which she utilised as a showcase for new material.
What's become clear about Rie's approach to music in recent years is a willingness to paint on a broader canvas. The compositions boast layered rhythms and subtle electronic elements, yet the tunes rarely stray from an organic, pastoral foundation marked by her distinctive vocal style.
Rie's latest outing is the contemplative reverie Of 'Mirror', which she describes as: "A powerful story with a very intriguing ending, representing the spiritual existence and reflection of people close to us." The composition is threaded with some wistful piano and string elements, but it's the striking vocals from Rié that pulls the whole thing together.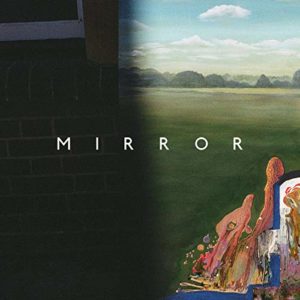 The straddling of different cultures has led Rié to explore how this has influenced her music. Writing a dissertation on the subject drew some intriguing conclusions:  "From quirks of dialect to inside jokes to good old British cynicism and moaning about the weather, her studies in both music, philosophy and linguistics have highlighted that both music and language go far deeper than what is merely verbalised."
"Japanese bands fail to sound like Oasis and Radiohead, even though they copy the riffs perfectly, because they haven't been utterly depressed under the grey skies of Britain."
With her upcoming album Places due for release soon, the new collection of tunes sees Rié continue her musical journey. But 'Mirror' offers a glimpse into where that particular future is going.
---
'Mirror' is out now via: http://hyperurl.co/o80mnu
Places is released 15th March.
Rie fu will be performing at Toconoco, Unit A, 28 Hertford Road, N1 5QT on 22nd March. See the J-Pop Go Events Calendar for more details.
https://www.facebook.com/rieriemusic/

https://twitter.com/riefuofficial

http://io.riefu.com/rie/
Photo by Akio Fukushima