A phrase such as 'idol group' will conjure up particular images and ideas in your average J-Pop fan that are not going to be that dissimilar from the many acts dominating the contemporary Japanese charts.
So it's a refreshing surprise when an outfit comes along that appears to be taking a very different approach to the idol group concept.
Enter BiS (short for Brand-New Idol Society) who are carving out their own particular style of J-Pop under the guidance of founder-member Pour Lui. Prior to this, Pour Lui was already on her way to establishing herself as a solo artist (including the release of mini-album Minna no Pour Lui in 2010). Deciding that she would rather work as part of a group, Pour Lui began a series of auditions and interviews to recruit potential members. These auditions brought in Nozomi Hirano, Yukiko Nakayama and Rina Yokoyama and Brand-New Idol Society was born.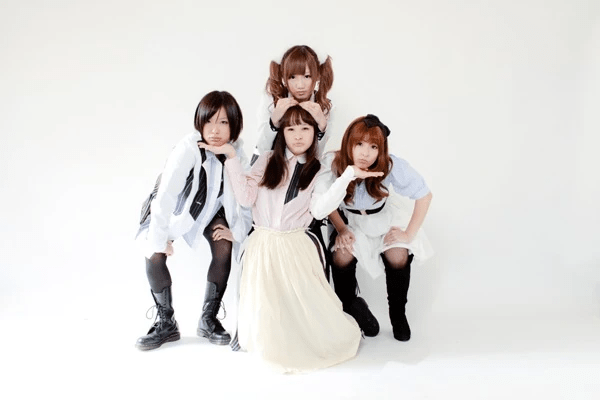 BiS made their debut in 2011 and debut single 'My Ixxx' (on the Tsubasa Records label) followed in March the same year. Yukiko Nakayama, however, parted ways with BiS soon after leaving the group as a 3-piece.
'My Ixxx' is perfectly serviceable pop rock with perhaps more of an edge than you would expect from an idol outfit. However, where BiS got attention was from the video for the song which shows the group members frolicking in a forest setting apparently nude (the illusion was created by flesh-coloured body stockings and clever video editing).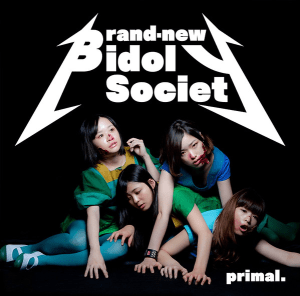 Having made their mark, BiS then once again became a 4-piece unit by recruiting Terashima Yufu to their ranks. But the group continued to court controversy with stories of them attacking Momoiro Clover Z (no precise details of this 'attack' have emerged apart from an alleged story in which the BiS tour bus overtook the Momoclo tour bus. The scamps!), posing on the cover for single 'Primal' with parts of their faces hacked off and creating the PV for Primal by shoving endoscopic cameras down their gobs and by snogging each other in the PV for 'Paprika' (which was marketed as a tribute to the faux lesbian antics of Russian outfit t.A.T.u .).
The BiS sound appears to be happy either ploughing the path of guitar-driven pop rock or adopting a more conventional idol pop approach ('Nerve' for instance stands out as a pure pop moment – and a very good one at that). There's an edge here though that's clearly very unconventional in the way the group presents themselves that we're not likely to see from any of the major commercial idol outfits.
In March 2012 BiS celebrated their first anniversary with a special concert in Shinjuku, Tokyo. The end of the concert saw their manager Watanabe Junnosuke announce that he and BiS would be parting ways. Plus, BiS would be pursuing a more normal idol group concept in the future as they prepared for the release of their next single 'Idol'. A PV released for the single showed the girls dressed as maids and the video seemed to demonstrate that BiS were indeed leaving Rebellion Street and moving into Conventional Avenue…
Except this turned out to be another prank and another (proper) PV for Idol was later released in April. The new video played with religious imagery in a stark visual odyssey that ended with a pointed shot of the previous BiS-as-maids image being symbolically burnt in flames. Let's see AKB48 top that!
To continue the ever-twisting career trajectory of BiS, the group recently announced that they were signing to major label Avex – and also recruiting two additional members (Michibayashi Rio and Wakisaka Yurika.).
In May 2012 it was announced that BiS would be releasing their first single for Avex this summer and issued a cryptic teaser trailer for the release titled 'PPCC'.
Whether or not BiS will tone down their antics under the guidance of Avex remains to be seen, but the group have a very loyal and dedicated fanbase and it should be interesting to see what Brand-New Idol Society serve up next.
---
http://www.brandnewidolsociety.org/
http://www.youtube.com/user/BrandnewidolTV