VAMPS, the rock outfit formed by HYDE (L'Arc~en~Ciel) and K.A.Z (Oblivion Dust) return to the UK this March for a one-off headline show. The gig will also see the release of new single 'WORLD'S END' (English version of 'AHEAD').
Last year, a special concert screening of a Japanese VAMPS concert was staged in a cinema in London. The outfit then graced the UK with a live performance at a sold-out show at the O2 Academy in October.
Their return bout takes place at Koko on the 28th March and is combined with the release of 'WORLD'S END' via Spinefarm Records. More Inside »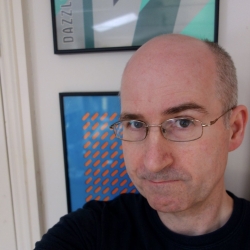 J-Pop Go founder Paul Browne has written on topics including anime, manga and music for a broad range of outlets including Electronic Sound,Anime Limited, Manga Entertainment, Japan Matsuri Wavegirl, the Electricity Club and Otaku News.