Taking a break from their support slot for The Wedding Present, 3-piece Tokyo rock outfit TOQUIWA will be adding a headlining performance on Saturday 24th November at The Pipeline, London.
We previously described TOQUIWA as an outfit that manage to combine a healthy amount of attitude, gutsy musical ability and tunes with some intriguing results. Standing apart from a lot of the generic Japanese underground rock acts, TOQUIWA manage to weave together energetic performances with melodic hooks.
Tickets are £5 in advance and £7 on the door and the action starts at 8pm until late. Tickets available via: http://www.wegottickets.com/event/193456

The Pipeline, Middlesex Street, London E1 7DA (nearest tube: Liverpool Street). www.thepipelinebar.co.uk
Further reading:
TOQUIWA album review
Introducing TOQUIWA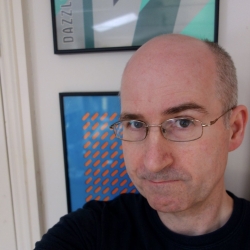 J-Pop Go founder Paul Browne has written on topics including anime, manga and music for a broad range of outlets including Electronic Sound,Anime Limited, Manga Entertainment, Japan Matsuri Wavegirl, the Electricity Club and Otaku News.