Running the numbers on the Technopop Trio…
PERFUME finally make their live UK debut this week allowing some lucky Londoners the chance to see this obscure Japanese acoustic folk combo in action.
The Technopop Trio have come a long way from their humble beginnings in Hiroshima and they're now keen to set their sets further abroad with their current European tour. Whether or not the J-Pop outfit will be able to capture the imagination of the world in the same way they've captured the attention of Japan remains to be seen, but you can't argue with the success they've enjoyed so far. So let's take a look at the numbers and see just how far Perfume have come…
Certainly Perfume aren't content to take it easy with a new album LEVEL 3 already on the schedule for an Autumn release, marking their 4th studio album. It's clear that Perfume are only just getting started…
---
www.perfume-global.com
www.facebook.com/Perfume.global
www.twitter.com/perfume_um
www.youtube.com/perfume
---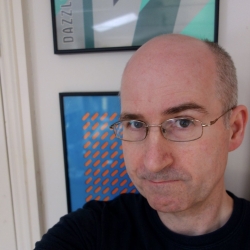 J-Pop Go founder Paul Browne has written on topics including anime, manga and music for a broad range of outlets including Electronic Sound,Anime Limited, Manga Entertainment, Japan Matsuri Wavegirl, the Electricity Club and Otaku News.