The new CAPSULE album CAPS LOCK is out now – and available in the UK via iTunes.
CAPSULE's new release is the first since producer and songwriter Yasutaka Nakata switched to new label unBORDE (home to Kyary Pamyu Pamyu) and is the follow-up to the 2012 album Stereo Worxxx.
The global availability of the album is another sign of the narrowing of the gap between domestic Japanese music releases and the rest of the world (Perfume's new album LEVEL3 will also see a UK release – both physical and digital – at the end of this month). Click the button below to order CAPS LOCK today via iTunes: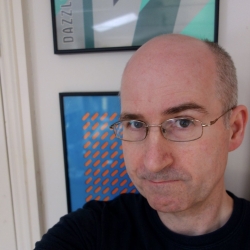 J-Pop Go founder Paul Browne has written on topics including anime, manga and music for a broad range of outlets including Electronic Sound,Anime Limited, Manga Entertainment, Japan Matsuri Wavegirl, the Electricity Club and Otaku News.