Cinema outings for Japanese musical icons…
The Apollo Cinema Piccadilly in London will be hosting exclusive premiere screenings of two films – one for Hatsune Miku and another for L'Arc-en-Ciel – this November and December.
Hatsune Miku Live Party 2011 39's LIVE IN SAPPORO
To celebrate the launch of Hatsune Miku Live Party 2011 on Blu-ray, DVD and Live CD, Apollo Cinema Piccadilly will be holding two exclusive premiere events on 28th November at 6.30pm and 29th November at 8.30pm. Hatsune Miku Live Party 2011 39's LIVE in SAPPORO will screen Hatsune Miku's sold out performance from Sapporo in August featuring a spectacular holographic light show of the character performing some of her biggest hits.
L'Arc-en-Ciel's 20th L'Anniversary LIVE
The following week, Apollo Cinema Piccadilly stages an exclusive screening of "20th L'Anniversary LIVE' in celebration of L'Arc-en-Ciel's 20th anniversary. The screenings will be held on 5th December at 6.30pm and 6th December at 8.30pm. "20th L'Anniversary LIVE" showcases L'Arc-en-Ciel performing one of the biggest concerts of their career at Tokyo Ajinomoto Stadium, which played out in front of 100,000 fans.
Information on booking and prices here: http://www.apollocinemas.com/films-showing-piccadilly-circus.aspx
Contact the Apollo Cinema Piccadilly on 0871 220 6000 or via Twitter on https://twitter.com/s@apollocinemas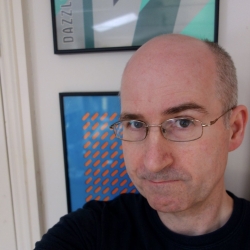 J-Pop Go founder Paul Browne has written on topics including anime, manga and music for a broad range of outlets including Electronic Sound,Anime Limited, Manga Entertainment, Japan Matsuri Wavegirl, the Electricity Club and Otaku News.