Next weekend's LAC event features a guest appearance by Electropop Princess FLAVIYAKE.
As a child, the young Flaviya was convinced that she was an alien who had been sent to observe life on earth. There's certainly an otherwordly quality in much of the music that she now creates under the moniker of Flaviyake, a collaboration with her brother and producer RK. There's the deep dance club beats of tracks like 'Musical Vibes', the sequenced rhythms and catchy electropop melodies of 'Electronic Boy' (complete with an unexpected flute segment), the soaring vocals of 'Angelic Song' and the euphoric heights of 'Celestial Cutie'. More Inside »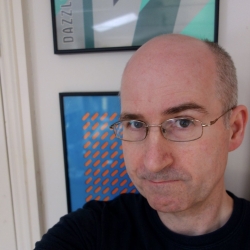 J-Pop Go founder Paul Browne has written on topics including anime, manga and music for a broad range of outlets including Electronic Sound,Anime Limited, Manga Entertainment, Japan Matsuri Wavegirl, the Electricity Club and Otaku News.