With Monday 11th March being the anniversary of the Japanese Earthquake/Tsunami tragedy, Akemi Solloway is staging a Bunkasai event on the same day to mark the occasion.
The event will feature talks and lectures on Japanese culture by Akemi (including Kimono, Tea ceremony, Bushido and Shinto), a video screening showing the recent visit by two of the Japanese orphans to the UK, an introductory speech by Nicolas Maclean of Pennycross CMC and also an introduction of the 400th Anniversary of Japan-British Relations http://japan400.com. The event will also mark a 2 minute silence in respect of the Earthquake/Tsunami anniversary.
Bunkasai takes place at Darubius Hotel Regents Park, 18 Lodge Road, St John's Wood, NW8 7JT. Entrance to the event is free although donations of £10 (Adult) and £5 (Student) are recommended. All proceeds go to the charity Aid For Japan
www.aidforjapan.org.uk
www.bunkasaiclub.org.uk
www.uk.emb-japan.go.jp/japanuk150/events/andmore/Bunkasai_Mar2013.html
www.akemisolloway.com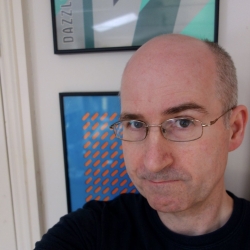 J-Pop Go founder Paul Browne has written on topics including anime, manga and music for a broad range of outlets including Electronic Sound,Anime Limited, Manga Entertainment, Japan Matsuri Wavegirl, the Electricity Club and Otaku News.