We've all got a soft spot for K-Pop and it's a good time to indulge that desire with the release of 2NE1's second studio album CRUSH.
The album, which follows on from 2010's To Anyone, features 10 tracks and is produced by Teddy Park. CRUSH also features contributions from Choice 37, G-Dragon, DEE.P, Masta Wu, PK and Peejay.


2NE1 are of course one of the Korean outfits that are trying to expand their market globally. In 2012, their release 'I Love You' was reviewed on BBC Radio 1 (courtesy of Popjustice's Pete Robinson) producing mixed responses.
J-Pop Go has always flown the Blackjack flag and tracks such as 'Can't Nobody' are popular favourites when we're on DJ duties.
CRUSH is currently available via iTunes and you can order it through this link: Crush – 2NE1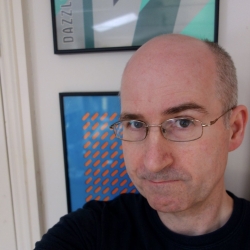 J-Pop Go founder Paul Browne has written on topics including anime, manga and music for a broad range of outlets including Electronic Sound,Anime Limited, Manga Entertainment, Japan Matsuri Wavegirl, the Electricity Club and Otaku News.