03apr7:00 pm10:00 pmPSYDOLL - Manchester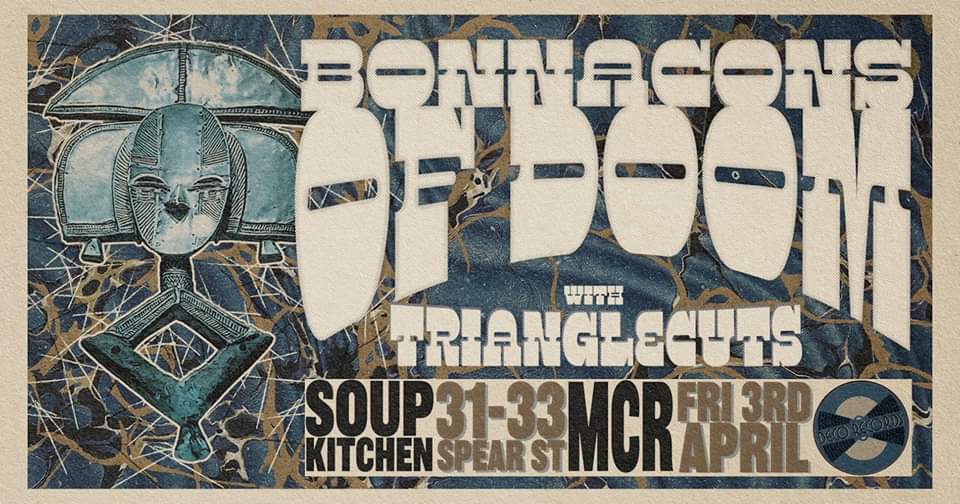 Event Details
PSYDOLL The Strange Meteorite Tour 2020
PSYDOLL
Japanese Cyberpunk/Industrial Metal/Postpunk outfit PSYDOLL hail from Shinjuku and sport themselves as "the newest in Japanese robotics technology" made from iron, plastic and PVC.
Consisting of Nekoi (vocal,keyboard,songs) and Ucchi (guitar,arrangements,computer works), PSYDOLL offer themselves as a band that make "destructive, sweet sounds" and have been described as "J-Pop for the Nine Inch Nails generation."
Their newest EP Machine Cup is available now.
http://www.psydoll.com/index_en2.html
Bonnacons of Doom
Whether congregating in dimly lit halls or in forests, and whether mediated by e-mailed audiofile or infiltrating darker realms of consciousness, mysterious forces are being channelled by a shifting collective intent on psychic communion by any means necessary. Bonnacons Of Doom's identities may be shrouded and hidden in the live arena, yet the force of their vibrations – as captured on the unearthly vibrations and unholy revelations of their self-titled Rocket Recordings debut – is gloriously manifest.
Whilst the line-up of Bonnacons Of Doom has been known to morph with each undertaking, the prime movers in the principally Liverpool-based collective endeavour have included members of Mugstar, Forest Swords, Jarvis Cocker's band and Youthmovies, donning robes and masks to sculpt altered states and subsume themselves to the ritual. "Initially it was that we were interested in how British ritualistic costume took things from everyday life and make them otherworldly and slightly grotesque" notes Rob. "Whatever lineup is playing, once you put on the mask you're a Bonnacon."
https://bonnaconsofdoom.bandcamp.com/
Trianglecuts
Post punk alternative electronica with haunting vocal loops
Tapping into the beautiful inner darkness, haunting electronic duo Trianglecuts interweave synths, loops and cold minimal beats with ghostly vocals. Currently recording their debut album for February 2020 release.
"Immersive musical alchemy constructed through a fascinating threadwork of synths and beats, bringing to new heights a sound studded with loops and soaring vocals." – visitmanchester.com
Time

(Friday) 7:00 pm - 10:00 pm
Location

Soup Kitchen

31-33 Spear Street, Northern Quarter, M1 1DF