17oct7:30 pm11:00 pmNECRONOMIDOL - Huddersfield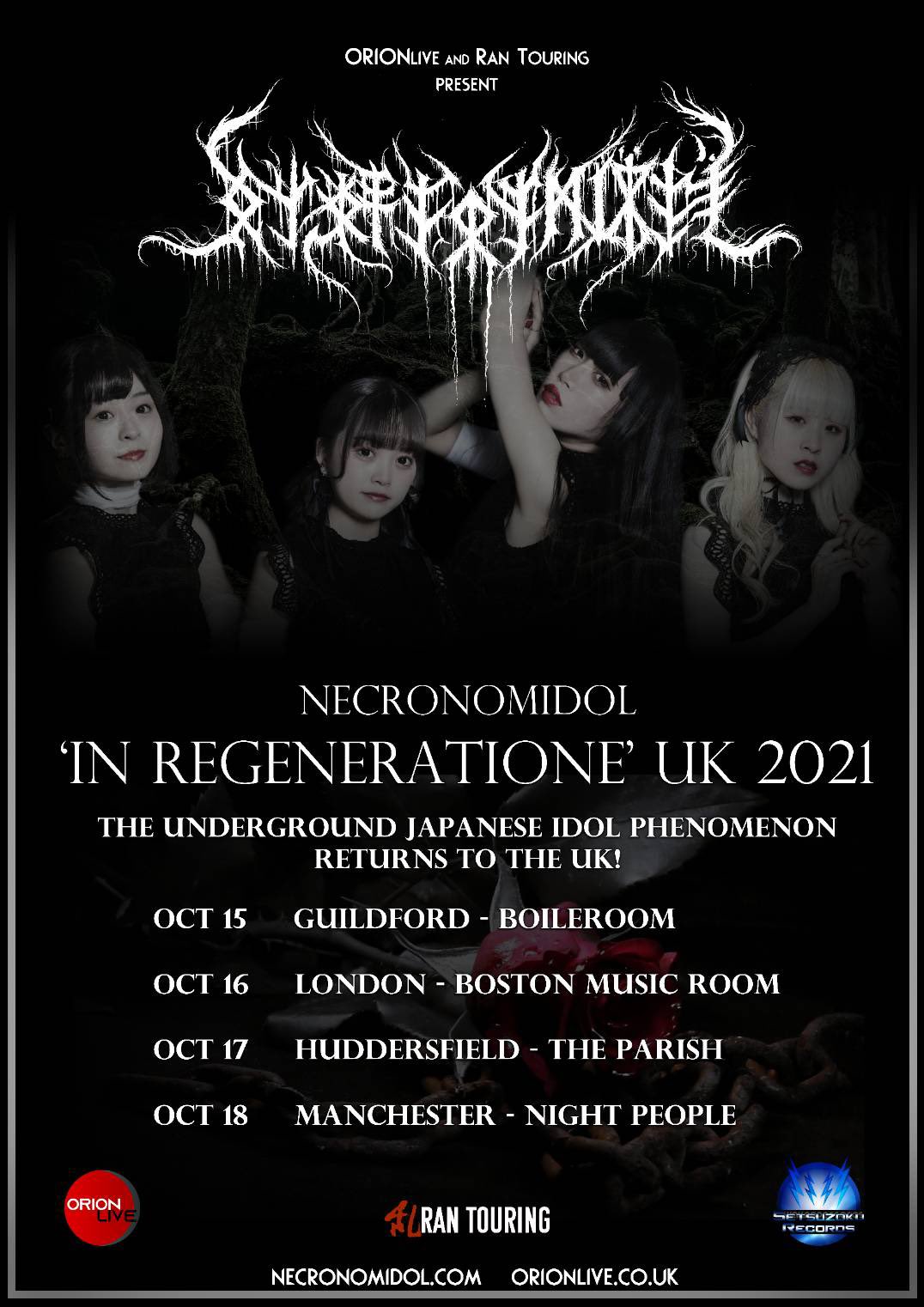 Event Details
IN REGENERATIONE UK 2001
NECRONOMIDOL
Occult idol outfit Necronomidol have become one of the most high profile underground idol acts in recent years. Drawing on occult imagery, much of Necronomidol's material takes influence from the work of HP Lovecraft, the iconic horror writer responsible for the Cthullu mythos.
Currently consisting of Himari Tsukishiro, Nana Kamino, Meica Mochinaga and Malin Kozakura, Necroma draw a lot from rock and heavy metal, although they have a sound profile that's uniquely their own. Their music utilises heavy guitar licks where necessary, augmented by a judicious use of synths. Songs such as 'Skulls In The Stars' and 'Dawnslayer' are bolstered by tight guitars and dramatic vocals. In a live environment, these tunes take on a fresh vitality when combined with Necroma's energetic choreography.
No strangers to the UK, Necroma are returning this October to deliver their idol occult goodness.
---
Support and VIP upgrade details to be confirmed for this event.
Time

(Sunday) 7:30 pm - 11:00 pm
Location

The Parish

The Old Courthouse, Huddersfield HD1 2SP