12nov7:00 pm11:00 pmDragonForce + Lovebites - Cardiff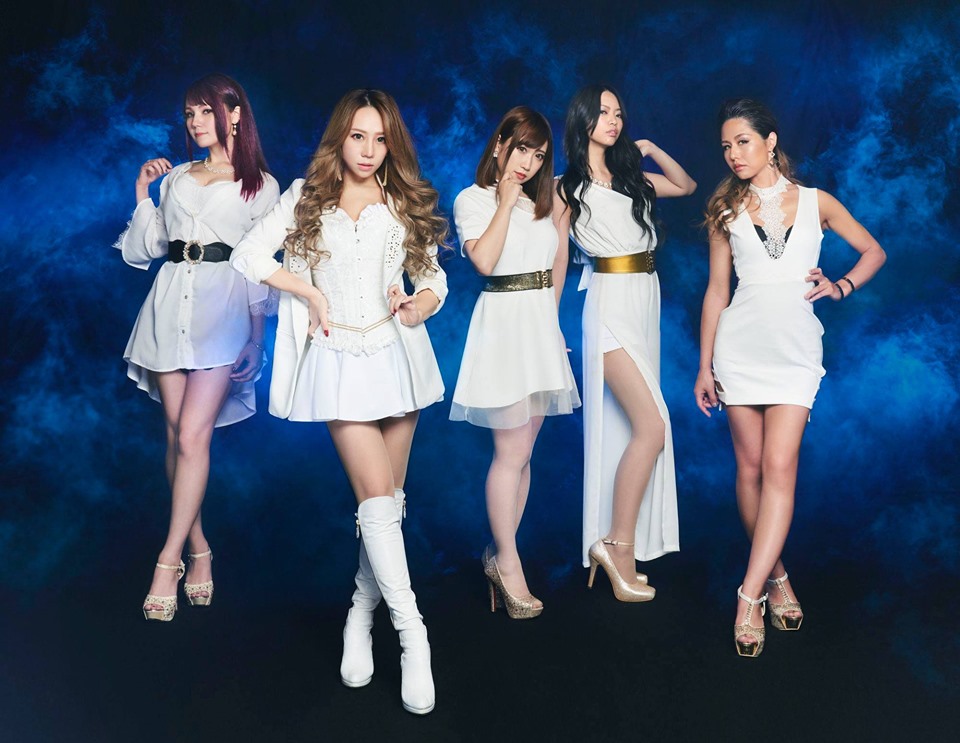 Event Details
DRAGONFORCE
Known as the fastest band in the world, Grammy-nominated extreme power metal band DragonForce's platinum-selling record,'Through the Fire and Flames', brought them international acclaim and was featured as the most-challenging song on Guitar Hero III. Their energetic and humorous live performances have won them fans on every continent.
The group is known for their long, complex and fast guitar solos performed by Herman Li and Sam Totman, who founded the band after meeting through a classified ad in 1999. Since then, the band has released seven studio albums, including Valley of the Damned (2003), Sonic Firestorm (2004), Inhuman Rampage (2006), Ultra Beatdown (2008), The Power Within (2012), Maximum Overload (2014), and Reaching into Infinity (2017). Drawing from a wide range of influences, the band's sound combines the sing-a-long choruses of classic 80s rock with triumphant, uplifting melodies and fantasy-themed power-metal-inspired lyrics. As a nod to their passion for all things video-game related, the band frequently incorporates retro game sounds and melodies into their recordings and live shows.
DragonForce's new album, Extreme Power Metal, will be released on September 27th, 2019.
LOVEBITES
One of the most promising rising stars of Japan's female metal scene, Lovebites consist of, Asami (lead singer), Miho (the band leader and bassist), Haruna (drummer), Midori (guitarist) and Mi-Ya (guitar and keyboards). The Lovebites sound owes a debt to the many great overseas heavy metal bands that have directly influenced their writing. Coupled with their own unique take on music, with each members eclectic background and experiences, everything has culminated into forging a truly formidable group.
It all started with a break-up of a girl's metal band. Miho, who played as a live member in several bands after the break up, decided to form a new band. She called up her old band mate and the ex-drummer of Destrose, Haruna, to put together a new metal band in 2015. Miho and Haruna already had a huge following within the girls' metal scene do this news spread quickly and created great excitement among many fans.
Miho and Haruna started their search for band members and fate led them to meet Asami, the lead singer of Lovebites. She was already an experienced singer, having been on the road with Japan's top stars such as Vamps and Uverworld as their back-up vocalist. Also her wide vocal range and tremendous control, helped to determine the specific Lovebites sound – a deep heavy metal sonic structure with dynamic crystal clear vocals.
In 2016, Midori, the former guitarist of Gekijo★METALicche, joined the band as a full member, as well as Mi-Ya, (ex-a Drop Of Joker and the guitarist of 21g) as a supporting member. Having the powerful twin guitars of these two distinguished and outstanding guitarists was the cherry on top, and so Lovebites was born.
On November 18, 2016, Lovebites made their official live debut at "Women's Power presents Girls Band Next Generation" at Tsutaya O-West in Shibuya, Tokyo, sharing the stage with Disqualia and Mai Yashima.
Lovebites started working on their first EP at the end of 2016, joined by amazing an engineering team of Mikko Karmila and Mika Jussila from Finland who are known for their work with Nightwish, Children Of Bodom and Amorphis to name a few. The Lovebite EP was the culmination of those sessions, released in mid-2017. In August, Mi-ya became a full member of Lovebites and, as a full 5 member group, they released their first full album, Awakening From Abyss, in October 2017.
Time

(Tuesday) 7:00 pm - 11:00 pm
Location

Tramshed

Clare Road, CF11 6QP