04apr(apr 4)7:00 pm05(apr 5)2:00 amPSYDOLL - Leeds feat. Auger and Twist Helix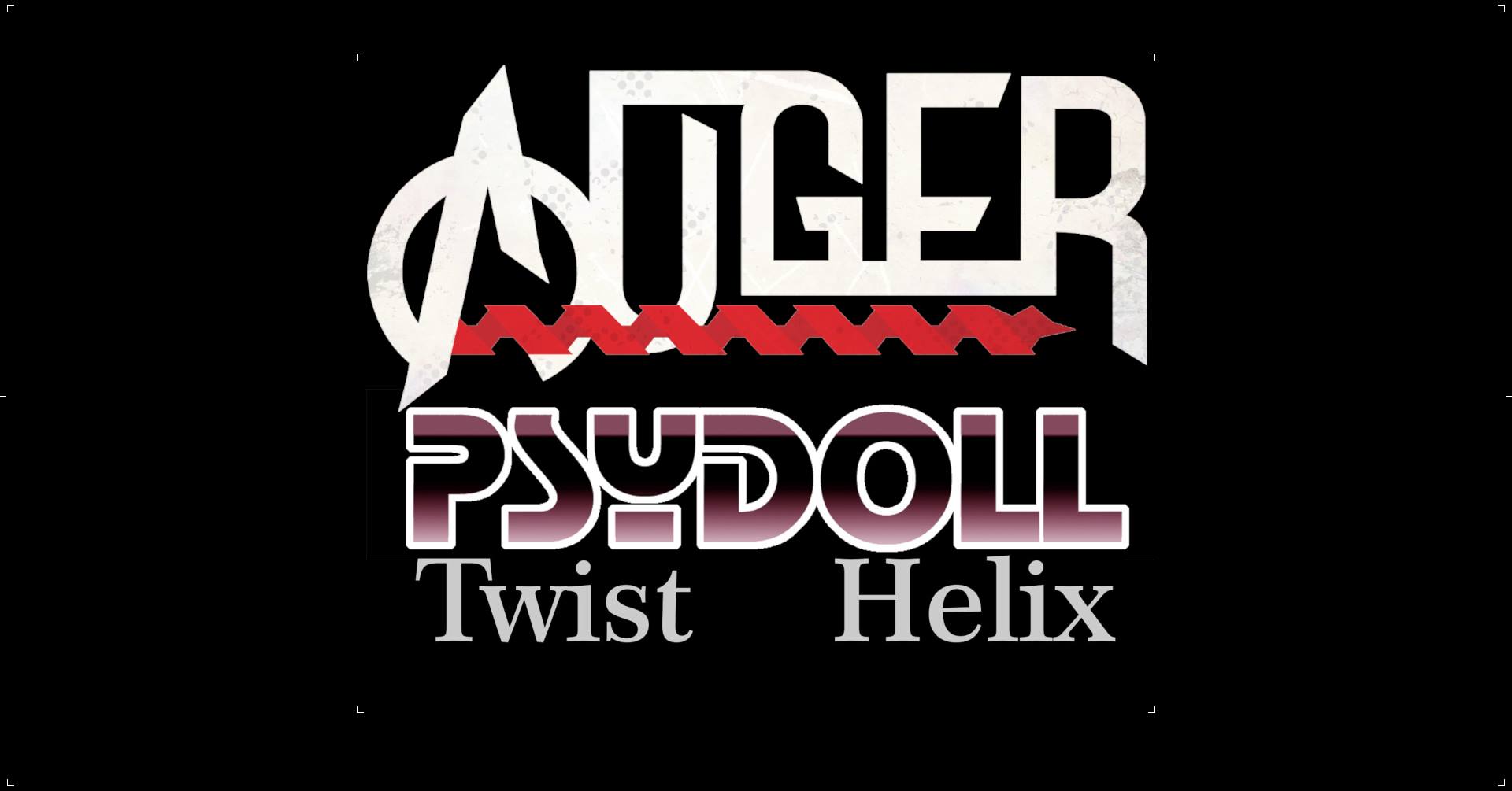 Event Details
PSYDOLL The Strange Meteorite Tour 2020
PSYDOLL
Japanese Cyberpunk/Industrial Metal/Postpunk outfit PSYDOLL hail from Shinjuku and sport themselves as "the newest in Japanese robotics technology" made from iron, plastic and PVC.
Consisting of Nekoi (vocal,keyboard,songs) and Ucchi (guitar,arrangements,computer works), PSYDOLL offer themselves as a band that make "destructive, sweet sounds" and have been described as "J-Pop for the Nine Inch Nails generation."
Their newest EP Machine Cup is available now.
http://www.psydoll.com/index_en2.html
AUGER
A dynamic darkwave duo from the industrialised North of England, fusing elements of goth, industrial, electronica and metal. They return to Carpe Noctum to launch their third album!
https://www.facebook.com/AugerUK/
TWIST HELIX
Euphoric, northern goth-pop trio TWIST HELIX make accessible poignant lyrical themes exploring loss of community and urban renewal. The band's 2018 album Ouseburn (out via Paul Back Music, Spain) has won praise for its joyous and widescreen synth-pop take on the English North.
https://www.facebook.com/twisthelix/
CARPE NOCTUM is the biggest and longest-running regular goth club in the north of England. Our resident DJs HGV and Misrule boast a wealth of experience, with residencies at illustrious Leeds club nights such as Flock and Black Lodge under their belts, alongside guest appearances at clubs and festivals throughout the North, including repeat appearances at Goth City Festival and Infest. Weaving sets from a broad palette of dark alternative genres and subgenres, fuelling and fuelled by the dancefloor, their ethos is that the party is all! Expect tracks old and new, bona-fide classics and hidden gems, foot-stompers and lightbulb-changers.
https://www.facebook.com/Goth.Up.North/
THE LENDING ROOM is Leeds' finest big small venue! With state-of-the-art lighting, PA and engineers, you can get up-close-and-personal with some of the best acts around today, and still sidle back to the bar in short order. Please note the Lending Room is an upstairs venue with no level access.
https://www.facebook.com/libraryvenue/
18+ only, right of admission reserved.
£7 admission, £5 for club night only. Bands from 19:30 till approximately 22:15, with the club night following till 2am.
Time

4 (Saturday) 7:00 pm - 5 (Sunday) 2:00 am
Location

Lending Room

The Library Pub, 229 Woodhouse Lane, LS2 3AP