The design genius of Sebastian Masuda and 6%DOKIDOKI will be appearing on our shores this week.
Already well known for his association with the colourful designs of Kyary Pamyu Pamyu, Sebastian Masuda will be staging a special workshop in London's Camden today.
From 2pm to 4pm Sebastian will be conducting a workshop at Camden Market along with a photo session. Special guest Domo!
6%DOKIDOKI will also be appearing at Hyper Japan this week.
All the action takes place at:
Camden Market North Yard
Chalk Farm Road
London NW1 8AF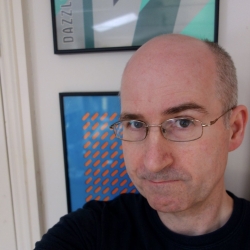 J-Pop Go founder Paul Browne has written on topics including anime, manga and music for a broad range of outlets including Electronic Sound,Anime Limited, Manga Entertainment, Japan Matsuri Wavegirl, the Electricity Club and Otaku News.