It's all change for electronic outfit CAPSULE with a record label change and new album on the way.
The most notable change for producer and songwriter Yasutaka Nakata's original creative force is the switch from the stylised lowercase rendition of 'capsule' to 'CAPSULE'. It's a sign that Yasutaka wants to go bigger and bolder, which he's doing by switching CAPSULE's record label from his own contemode label to unBORDE, which is the record label that currently caters for Kyary Pamyu Pamyu (one of the artists that Yasutaka writes and produces for).
Originally formed in 1997 by Yasutaka Nakata and Toshiko Koshijima, capsule are responsible for stylish electronic dance music and the unit was instrumental in launching Yasutaka's career as a producer and songwriter, whose credits include not only Kyary Pamyu Pamyu, but also successful Technopop trio Perfume.
The first release by CAPSULE in this new guise will be an as yet untitled album due for release this Autumn. The new album will be the follow-up to the 2012 STEREO WORXXX release.
CAPSULE have also launched new website and social networking links:
http://capsule-official.com/
https://www.facebook.com/CAPSULE.OFFICIAL
https://twitter.com/CAPSULEOFFICIAL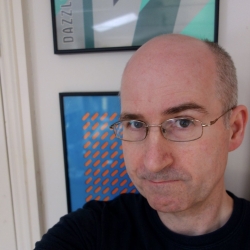 J-Pop Go founder Paul Browne has written on topics including anime, manga and music for a broad range of outlets including Electronic Sound,Anime Limited, Manga Entertainment, Japan Matsuri Wavegirl, the Electricity Club and Otaku News.