It's clearly becoming MOMOIRO CLOVER Z's year as not only has their new album release 5TH DIMENSION topped the Oricon weekly album chart but their debut album BATTLE AND ROMANCE (originally released in 2011) has also returned to the charts and landed the No. 2 position.
This marks Momoclo's highest chart position to date with 5TH DIMENSION selling over 180,000 copies in its first week. Holding both the No.1 and No.2 positions is also the first time such a feat has been achieved by a female group.
As well as their album successes, 6 of their previous singles have also returned to the Top 100 chart rankings.
http://www.oricon.co.jp/news/rankmusic/2023707/full/
http://www.momoclo.net/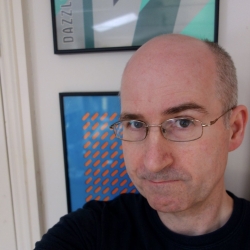 J-Pop Go founder Paul Browne has written on topics including anime, manga and music for a broad range of outlets including Electronic Sound,Anime Limited, Manga Entertainment, Japan Matsuri Wavegirl, the Electricity Club and Otaku News.