The LONDON AND ANIME GAMING CON returns in July with another feature-packed weekend.
Following a sellout event in February, London Anime & Gaming Con returns this 4-5 July. They have confirmed that two of their top guests shall be voice Actor Mike Pollock (Pokemon, Ikki Tousen, Magic Users Club) and international Cosplay guest and writer Ani-Mia, coming to the UK from the USA for the first time.
Musical guests include performances by Maids Of England, Kerri Louise, The Kut and Wish Sisters.
Once again, J-POP GO will be on DJ duties at the Saturday night party. The DJ lineup for the weekend also features Baka Punk, Bass Invaders and DJ Espio. All the details here: www.londonanimecon.com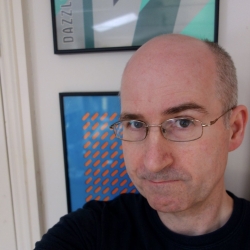 J-Pop Go founder Paul Browne has written on topics including anime, manga and music for a broad range of outlets including Electronic Sound,Anime Limited, Manga Entertainment, Japan Matsuri Wavegirl, the Electricity Club and Otaku News.