KYARY PAMYU PAMYU's third album release will be titled Pika Pika Fantajin and is due for release in July.
Pika Pika Fantajin's title is based around a combination of 'fantasy' and 'person' ('Fantajin'). The album, which follows on from 2013's Nanda Collection release, collects Kyary's more recent single releases including 'Mottai Night Land', 'Yume no Hajimarinrin' and 'Family Party'. The album will also feature forthcoming single 'Kira Kira Killer' and a cover version of Capsule's 'Do Do Pi Do' (which featured on Capsule's 2005 album L.D.K. Lounge Designers Killer). More inside>>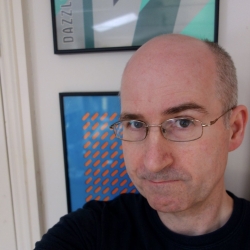 J-Pop Go founder Paul Browne has written on topics including anime, manga and music for a broad range of outlets including Electronic Sound,Anime Limited, Manga Entertainment, Japan Matsuri Wavegirl, the Electricity Club and Otaku News.