A reminder that we'll be staging a J-POP GO Club Night at Leeds Uni this Saturday 16th March.
Our first Northern gig will be a pure DJ club night featuring J-Pop, K-Pop, Idol Music, Vocaloids, Anime and Game tunes!
Expect an evening of tunes from the likes of Kyary Pamyu Pamyu, Perfume, Momoiro Clover Z, Morning Musume, AKB48, capsule, Hatsune Miku, 2NE1, PSY and much more!
The event takes place from 8pm at Mine, University Square, University of Leeds, LS2 9JZ.
Facebook Link:
https://www.facebook.com/events/308148565974742/?ref=22
Ticket Link:
http://www.leedstickets.com/eventinfo/3691/J-Pop-Go
Tickets will also be available at the door for £6 each. Cosplay is welcome!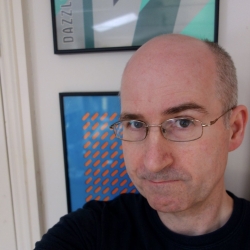 J-Pop Go founder Paul Browne has written on topics including anime, manga and music for a broad range of outlets including Electronic Sound,Anime Limited, Manga Entertainment, Japan Matsuri Wavegirl, the Electricity Club and Otaku News.