With HYPER JAPAN taking place next weekend comes news of a special live event this Friday evening.
Taking place on Friday 26th July from 8pm in the heart of East London, the Tokyo Pop Party will showcase 2 of the music guests for Hyper Japan: J-Rock outfit VANIRU and J-Pop duo YANAKIKU.
The event takes place at Mother Live, 333 Old Street, London, EC1V 9LE MAP from 7pm on 26th July. Tickets will cost £5 on the door, but Cosplayers and J-street style wearing boys and girls who attend HYPER JAPAN on the Friday will be able to pick up free entry passes from the HYPER JAPAN Shop, situated inside the event (please note that the number of passes is limited and will be distributed on a first come, first served basis).
More details on the HYPER JAPAN website: http://hyperjapan.co.uk/latest-updates/1209-tokyo-pop-party-the-official-hyper-japan-kickoff-party.html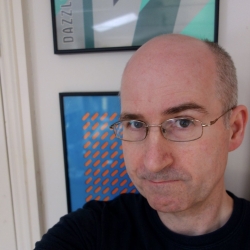 J-Pop Go founder Paul Browne has written on topics including anime, manga and music for a broad range of outlets including Electronic Sound,Anime Limited, Manga Entertainment, Japan Matsuri Wavegirl, the Electricity Club and Otaku News.