The talents of Japanese guitarist TOMOYASU HOTEI will be returning to the UK this year as part of his upcoming international tour.
Best known for the stirring 'Battle Without Honour or Humanity' (as featured in Kill Bill), HOTEI has enjoyed a long and varied music career, which has also seen him recently collaborate with colourful pop outfit Momoiro Clover Z.
HOTEI has two concerts planned for November (a third Berlin date has been cancelled), with London's Shepherd's Bush Empire on the schedule (the same venue that saw Perfume make their UK debut earlier this year). The dates are Shepherd's Bush Empire, London (9th November) and Highline Ballroom, New York (14th November).
HOTEI performed in London last December following on from a guest appearance at Hyper Japan. Plans for the November show are said to include an extensive state-of-the-art visual presentation.
All the planned concerts will see HOTEI joined by drummer Zachary Alford (who played on David Bowie's latest album 'The Next Day') and the New York-based British bassist Tony Grey. For the London show, Toshiyuki Kishi (keyboard/programming) and Steve Eto (percussion) will also join the band.
Tickets are on sale now for all 3 shows via http://hotei.com/en/event
9th November – O2 Shepherd's Bush Empire, London
Door time: 7.00pm
Show time: 8.00-9:30pm
http://www.o2shepherdsbushempire.co.uk
14th November 14 – Highline Ballroom, New York
Door time: 6.00pm
Show time: 8.00-9:30pm
http://highlineballroom.com
HOTEI's Official Home Page:
www.hotei.com
Facebook:
https://www.facebook.com/HOTEI.world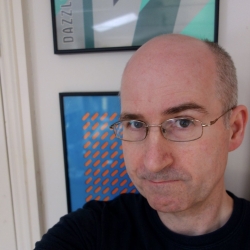 J-Pop Go founder Paul Browne has written on topics including anime, manga and music for a broad range of outlets including Electronic Sound,Anime Limited, Manga Entertainment, Japan Matsuri Wavegirl, the Electricity Club and Otaku News.