A special HATSUNE MIKU collaborative EP release has been scheduled for later this year as our favourite VOCALOID has been recruited to front recently reformed shoegaze band SLOWDIVE.
Miku Yellow which will feature 4 classic Slowdive songs culled from their 1993 Souvlaki
album, but with Miku providing the vocals. The EP will also feature Slowdive's cover of the classic 'Ievan Polkka'. More inside>>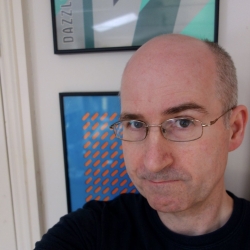 J-Pop Go founder Paul Browne has written on topics including anime, manga and music for a broad range of outlets including Electronic Sound,Anime Limited, Manga Entertainment, Japan Matsuri Wavegirl, the Electricity Club and Otaku News.