The forthcoming Hatsune Miku 'MAGICAL MIRAI2013' concert, which is to be held at Yokohama Arena in Japan on 30th August, will also be screened at select cinemas globally – including London in the UK.
'MAGICAL MIRAI2013' is a festival celebrating Miku's legacy with exhibits, artwork, products and concerts. The screening will take place at various cinemas in Hong Kong, Taiwan, France, USA, Mexico, Germany, Brazil and the UK. As with the VAMPS concert screening, the Hatsune Miku concert will be held at the Rich Mix Cinema in Shoreditch. The screening begins at 7pm on 31st August and tickets are £15.30 each.
Tickets: https://uk.patronbase.com/_RM/Productions/LOK/Performances
http://magicalmirai.com/
http://www.liveviewing.jp/contents/099_miku.html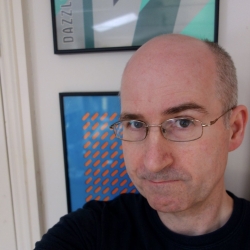 J-Pop Go founder Paul Browne has written on topics including anime, manga and music for a broad range of outlets including Electronic Sound,Anime Limited, Manga Entertainment, Japan Matsuri Wavegirl, the Electricity Club and Otaku News.