Fifi Rong returns with a new video and a special headline London performance…
The release of Next Pursuit by Fifi Rong back in April provided us with a collection of smooth, soulful tunes. As we noted in our feature on Fifi last year, there's a delicate dream-like vibe to her work, which also encompasses a broad range of genres including jazz, soul, dubstep and trip hop. Here is a dreamy world of captivating beats over which her hypnotic vocals provide a point of focus.
Now Fifi has completed a new video for the track 'Breathless', culled from the Next Pursuit EP. With a more restrained approach, 'Breathless' offers up a bass-driven slice of dark beauty with stark dub-inspired interludes. The video captures the moody atmosphere of 'Breathless' in an alternating collection of drifting imagery, but that keeps the focus on Fifi's striking visual image.
Also, mark your diaries for Wednesday 29th October when Fifi Rong returns to London for a special headline show at The Barfly in Camden.
Meanwhile, Next Pursuit RMX, featuring contributions from Phaeleh, Mainline Mussy, Emiliano Melis, and Kente, is available from iTunes and also Bandcamp at a discounted price. It's also available to download for free for email subscribers to Fifi's recently relaunched website at www.fifirong.com.
---

Fifi Rong plays The Barfly in London's Camden on Wednesday 29th October 2014, tickets are available from www.mamacolive.com/thebarfly
http://fifirong.com/
https://soundcloud.com/fifirong
https://www.facebook.com/fifirongmusic
https://twitter.com/fifirong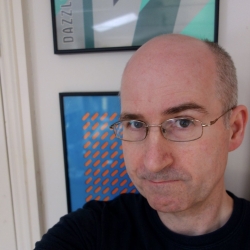 J-Pop Go founder Paul Browne has written on topics including anime, manga and music for a broad range of outlets including Electronic Sound,Anime Limited, Manga Entertainment, Japan Matsuri Wavegirl, the Electricity Club and Otaku News.