The wonderful NAOMI SUZUKI (who we interviewed recently here on J-Pop Go) will be performing as part of AJ UNITY at the Jazz Cafe on Sunday 11th November.
The concert is headlined by the talented singer/songwriter YU SAKAI who has a wide range of musical talents blending in such diverse genres as jazz, gospel, R&B and rock. His last album How's It Going was released this year.
AJ UNITY comprises Naomi Suzuki and Philipp Moll. The duo released the stylish and multi-genre album Sweet Roses (which also features the talents of the late pianist Jun Fukamachi). One of the goals of AJ Unity is to raise funds and awareness of the Earthquake Tsunami tragedy which struck Japan in 2011. For their Jazz Cafe performance they're joined by Nate James, British soul singer songwriter who has sold over 200,000 albums and has had airplay hits in both Europe and Japan.
The concert is at the Jazz Cafe on Sunday 11th November. Doors 7pm. Tickets are £10 in advance.

http://venues.meanfiddler.com/jazz-cafe/full-listings/featured-gigs/7659/yu-sakai-+-special-guest-aj-unity-feat.-nate-james
http://www.ajunity.com
www.sweet-naomi.com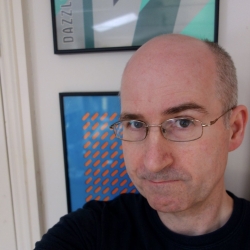 J-Pop Go founder Paul Browne has written on topics including anime, manga and music for a broad range of outlets including Electronic Sound,Anime Limited, Manga Entertainment, Japan Matsuri Wavegirl, the Electricity Club and Otaku News.