We all like a slice of J-Rock when the occasion suits us – and now J-Pop Go is giving you an entire evening of DJ action with a rock flavour!
DJ Yamada brings you SUSHI ROCK – featuring music from Flow, UVERworld, Orange Range, FLOW, Babymetal, Abingdon Boy's School, ViViD, Miyavi, Gackt and more! It's all happening at Bad Apples in Leeds on 11th March. Get all the info on our events page!
www.jpopgo.co.uk/event/sushi-rock/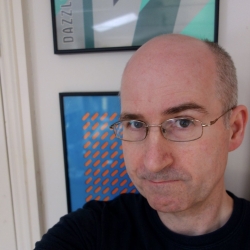 J-Pop Go founder Paul Browne has written on topics including anime, manga and music for a broad range of outlets including Electronic Sound,Anime Limited, Manga Entertainment, Japan Matsuri Wavegirl, the Electricity Club and Otaku News.