The LONDON AND ANIME GAMING CON returns for its first 2015 event!
Following a sell-out 2,000+ event in 2014, London Anime & Gaming Con returns this 7-8 February. Top guests confirmed include Cristina Vee who has voiced over 100 characters in both animation and video games including Mio Akiyama in K-ON!, Alisa Bosconovitch in Tekken Blood Vengeance, Homura Akemi in Madoka Magica. She was recently announced as the new voice of Sailor Mars in her favorite show, Sailor Moon!
Also confirmed is Christine Marie Cabanos who has voiced many notable roles including Azusa Nakano (K-ON!), Madoka Kaname (Madoka Magica), Shiemi Moriyama (BLUE EXORCIST) and Mako Mankanshoku (KILL LA KILL).
Once again, J-POP GO will be on DJ duties at the Saturday night party. Other DJ and musical guests include JAKAZiD, BAKA PUNK, KLEPTOPENGUIN and KERRI-LOUISE VECK. More Inside »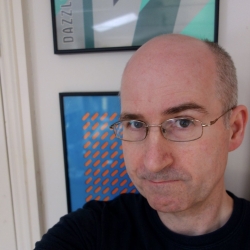 J-Pop Go founder Paul Browne has written on topics including anime, manga and music for a broad range of outlets including Electronic Sound,Anime Limited, Manga Entertainment, Japan Matsuri Wavegirl, the Electricity Club and Otaku News.