Electronic duo CAPSULE have a new album titled WAVE RUNNER scheduled for release next year.
WAVE RUNNER will be Capsule's 15th studio album release following on from 2013's CAPS LOCK. The new album will feature 10 tracks, including a special vocal dub mix of 'Depth' – the track that Yasutaka Nakata composed for the anime movie Appleseed Alpha. The album will also be released in a limited edition featuring a second CD with extended mixes.
A special video showing how the album jacket was created has also been released:
---
WAVE RUNNER is scheduled for release on 18th February 2015.

http://capsule-official.com/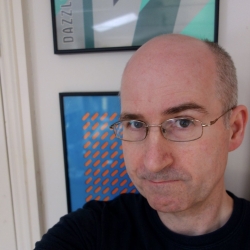 J-Pop Go founder Paul Browne has written on topics including anime, manga and music for a broad range of outlets including Electronic Sound,Anime Limited, Manga Entertainment, Japan Matsuri Wavegirl, the Electricity Club and Otaku News.