Rock trio return
SHONEN KNIFE have a new European tour lined up this year – and a new album Overdrive to follow.
The rock trio's last outing was the 2012 release Pop Tune, on which J-Pop Go's review stated: "Shonen Knife continue to demonstrate a charm and playfulness with their material on Pop Tune as well as a knack for melody. This is a band that's having fun".
The band have clocked up an impressive career over 30 years (as detailed in our special Shonen Knife Week coverage in 2012). The band originally formed back in 1981 in Osaka with sisters Naoko and Atsuko Yamano teaming up with Michie Nakatani to create an outfit that built their sound from such diverse inspirations as The Beatles, 1960s girl groups, The Ramones and The Buzzcocks. Naoko took the role of the lead singer and guitarist with Michie providing vocals and bass. Atsuko provided backing vocals and played drums.
Shonen Knife made their live debut at a club in Osaka on 14th March 1982 and a self-pressed cassette release titled Minna Tanoshiku followed soon after. The band swiftly adopted an energetic garage pop ethic that drove a series of simple catchy songs that they toured around the live venues of the Kansai region.
Sonic Youth's Thurston Moore declared himself a fan, as did Kurt Cobain (who would later invite the trio to support Nirvana in 1991). In 1989 they performed on stage with Sonic Youth in Osaka and also started their first live shows outside of Japan. A US tribute album, Every Band Has a Shonen Knife Who Loves Them, also came out in 1989 featuring cover versions by a variety of alt-indie outfits, including L7, Sonic Youth, Lunachicks, Red Kross and Babes In Toyland.
Regular visitors to the UK, the trio will be gracing these shores once again with dates in April/May.
This will pave the way for their 18th studio album Overdrive which the band are currently recording and which is due for release 14th April on Damnably Records.
Apr 30 : Manchester – Ruby Lounge (Buy Tickets)
May 1 : Leeds – Brudenell Social Club
May 3 : Leicester – Handmade Festival
May 6 : Dublin – Whelans
May 7 : Limerick – Dolans
May 8 : Cork – Crane Lane Theatre
May 9 : Belfast – Cathedral Quarter Festival
May 10 : Glasgow – CCA (Buy Ticket)
May 11 : Edinburgh – Electric Circus
May 12 : Newcastle – Cluny
May 14 : Bristol – The Fleece (Buy Tickets)
May 15 : Cardiff- Clwb Ifor Bach (Buy Tickets)
May 16 : Brighton- Sticky Mikes Frog Bar (Buy Tickets)
May 17 : Milton Keynes- The Craufurd Arms
May 18 : London – Dingwalls (Buy Tickets)
---
http://www.shonenknife.net
http://www.damnably.com/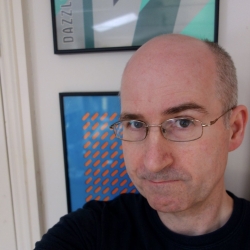 J-Pop Go founder Paul Browne has written on topics including anime, manga and music for a broad range of outlets including Electronic Sound,Anime Limited, Manga Entertainment, Japan Matsuri Wavegirl, the Electricity Club and Otaku News.