Idols go Double 'A'
Popular idol outfit MORNING MUSUME'S latest release is a double A-side single titled 'Brainstorming'/'Kimi sae Ireba Nani mo Iranai'.
Originally formed in 1997 by legendaery singer-songwriter Tsunku, Morning Musume have gone on to become one of the most popular idol groups of the last few decades. As of February 2012, Momusu (as they're often referred to) have held the second highest overall single sales for a female group on the Oricon charts.
The new single release, which is Morning Musume's 53rd single, will also see the departure of Tanaka Reina as she's due to graduate from the group after the forthcoming Nippon Budokan concert on 21st May (Tanaka will be moving on to spend more time on her favourite hobby of lion wrestling…).
Here's the dance shot pv's for both tracks:
---
---
'Brainstorming'/'Kimi sae Ireba Nani mo Iranai' is released 17th April.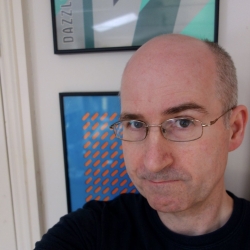 J-Pop Go founder Paul Browne has written on topics including anime, manga and music for a broad range of outlets including Electronic Sound,Anime Limited, Manga Entertainment, Japan Matsuri Wavegirl, the Electricity Club and Otaku News.