Alternative rock outfit MAN WITH A MISSION return to the UK in all their wolf-headed glory.
The band are currently touring the UK in support of ZEBRAHEAD, who they collaborated with for their EP Out of Control released in May and who will join them for a Japan nationwide tour this October.
The track 'Out Of Control' was penned for the Japanese release of Mad Max: Fury Road after director George Miller was struck by MAN WITH A MISSION's music: "I thought it was great when I first heard the song. It captures the spirit of the movie very well".
---
http://mwamofficial.com
https://www.facebook.com/MWAMofficial
http://twitter.com/MWAMofficial
MAN WITH A MISSION play the Brooklyn Bowl at the O2, Greenwich on Saturday 28th November. Ticket info: http://www.axs.com/uk/events/279394/zebrahead-tickets?skin=bbl
They also play Oxford O2 Academy on Sunday. More details: http://www.jpopgo.co.uk/event/man-with-a-mission-2/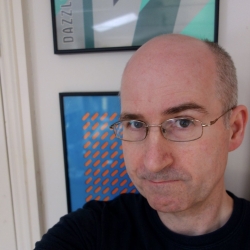 J-Pop Go founder Paul Browne has written on topics including anime, manga and music for a broad range of outlets including Electronic Sound,Anime Limited, Manga Entertainment, Japan Matsuri Wavegirl, the Electricity Club and Otaku News.