Details on sleeve artwork and track listing for CAPSULE's new album release CAPS LOCK have been unveiled.
As previously reported, CAPSULE have switched record labels from Yasutaka Nakata's own contemode label to unBORDE (which is the record label that currently caters for Kyary Pamyu Pamyu) and the new album CAPS LOCK follows on from their 2012 release STEREO WORXXX.
The new album is released in both a standard and a 2 disc Limited Edition versions this October.
Normal Edition

Limited Edition

The track listing is as follows:
DISC 1
01. HOME
02. CONTROL
03. DELETE
04. 12345678
05. SHIFT
06. ESC
07. SPACE
08. RETURN
DISC 2 (Limited Edition release)
01. CONTROL (extended mix)
02. DELETE (extended mix)
03. ESC (extended mix)
CAPS LOCK is due for release on 23rd October 2013.
http://capsule-official.com/
https://www.facebook.com/CAPSULE.OFFICIAL
https://twitter.com/CAPSULEOFFICIAL
Source: http://capsule-official.com/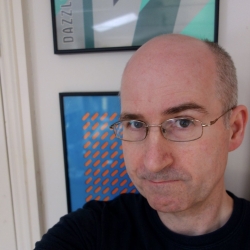 J-Pop Go founder Paul Browne has written on topics including anime, manga and music for a broad range of outlets including Electronic Sound,Anime Limited, Manga Entertainment, Japan Matsuri Wavegirl, the Electricity Club and Otaku News.