As part of J-Pop Go's extensive list of ongoing projects we're finally proud to announce details of Project Snowfall which, as the name suggests, takes place in the Winter months of 2013 and features NAOMI SUZUKI and BECKII CRUEL in performance.
ANIME ATTACKS is an annual anime and manga event taking place in Gateshead in North England and features a weekend of anime and Japanese cultural-related events including manga artists, cosplay, J-Pop, stalls and exhibits. J-Pop Go has been invited to stage an evening of J-Pop for the Friday night events which will include a performance by NAOMI SUZUKI, known for her live shows at the Japan Matsuri and member of music duo AJ Unity. Plus a performance by popular YouTube star BECKII CRUEL who has recently been busy working with Oishii!Ichigo and Area 11. More Inside »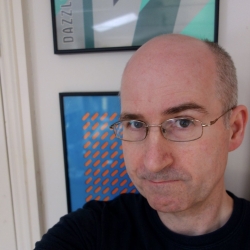 J-Pop Go founder Paul Browne has written on topics including anime, manga and music for a broad range of outlets including Electronic Sound,Anime Limited, Manga Entertainment, Japan Matsuri Wavegirl, the Electricity Club and Otaku News.