The talents of JONATHAN BRITTON were on display at Hyper Japan's Christmas Market this year as the accomplished singer entertained audiences across the weekend.
His appearance on Japanese TV show Nodojiman THE WORLD confirmed his enthusiasm for J-Pop as he walked away with the Special Trophy for his appearance. Keen to pursue a Japanese music career, his passionate vocal style marks him out as a performer to watch in the future. J-Pop Go caught up with Jonathan to ask him a few questions about his music and plans for the future… More Inside »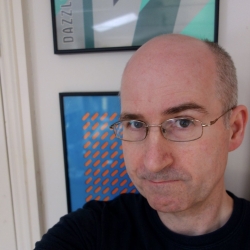 J-Pop Go founder Paul Browne has written on topics including anime, manga and music for a broad range of outlets including Electronic Sound,Anime Limited, Manga Entertainment, Japan Matsuri Wavegirl, the Electricity Club and Otaku News.